What I ate: June 19, 2022
Vacuum sealed and froze the rest of the ground beef left over from making crushed hamburger yesterday.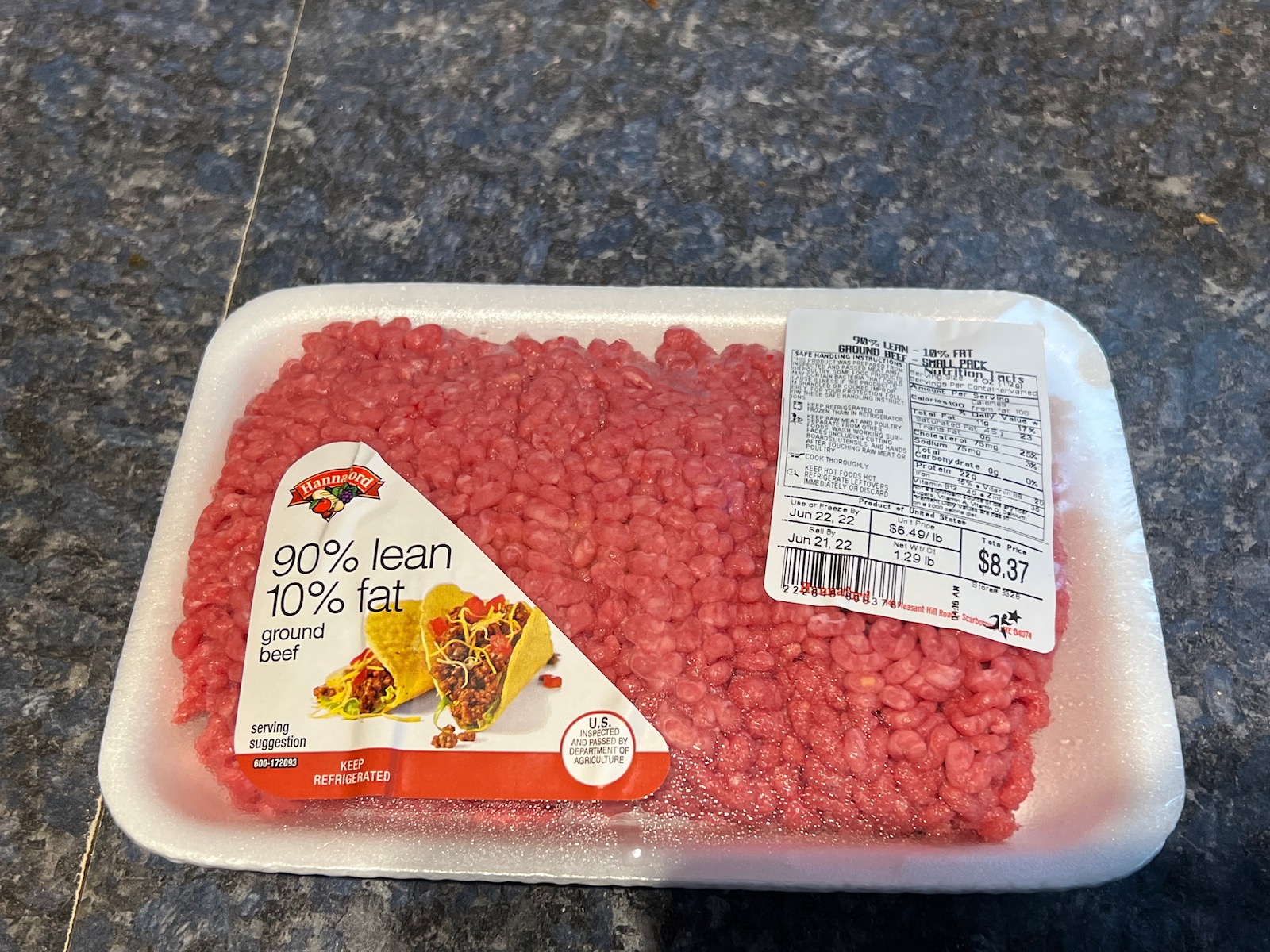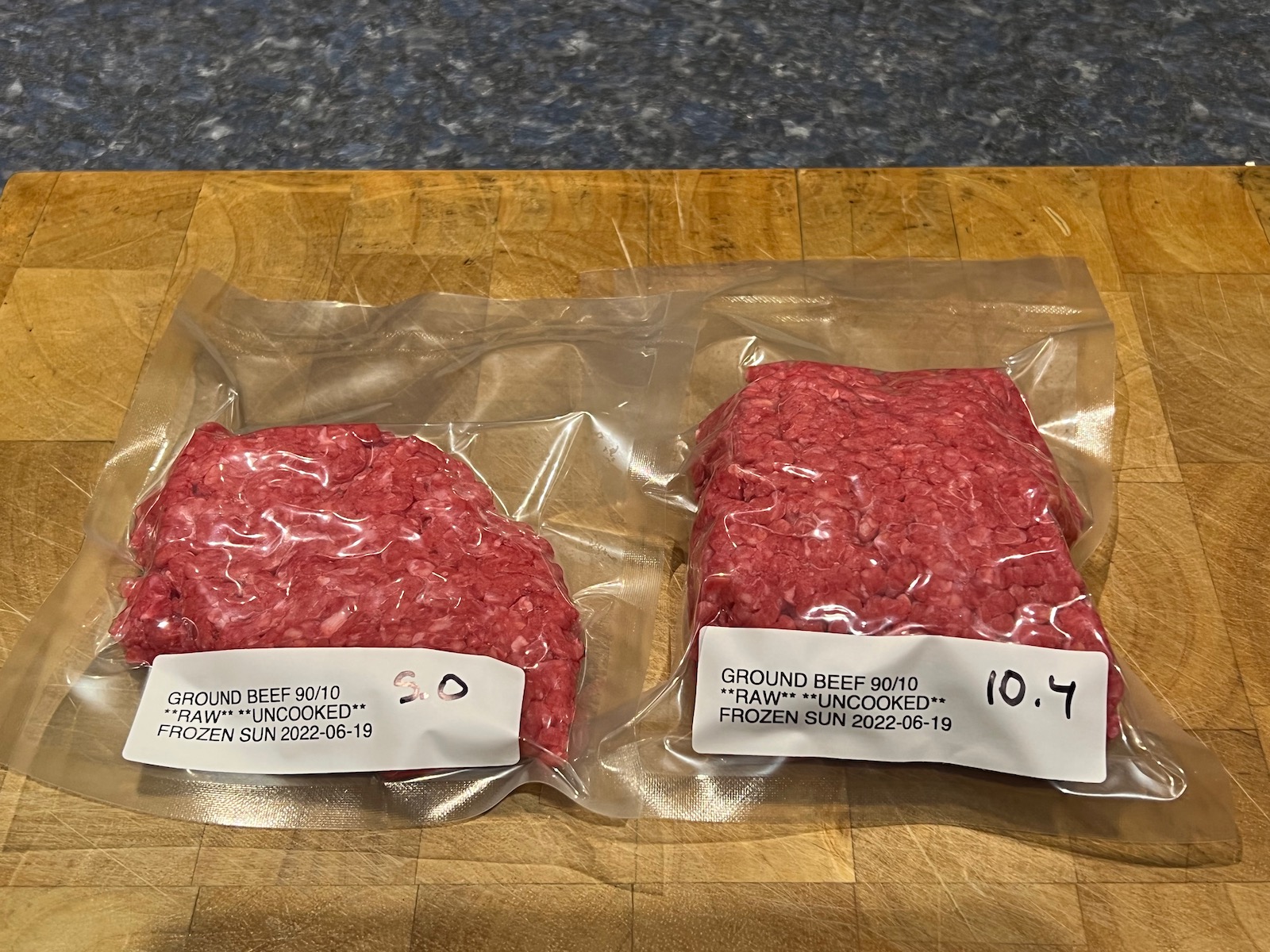 Cooked a package of stewing beef for Japanese curry. 12 oz. beef cut into small dice and cooked in the sous vide for 2 hours at 130°F.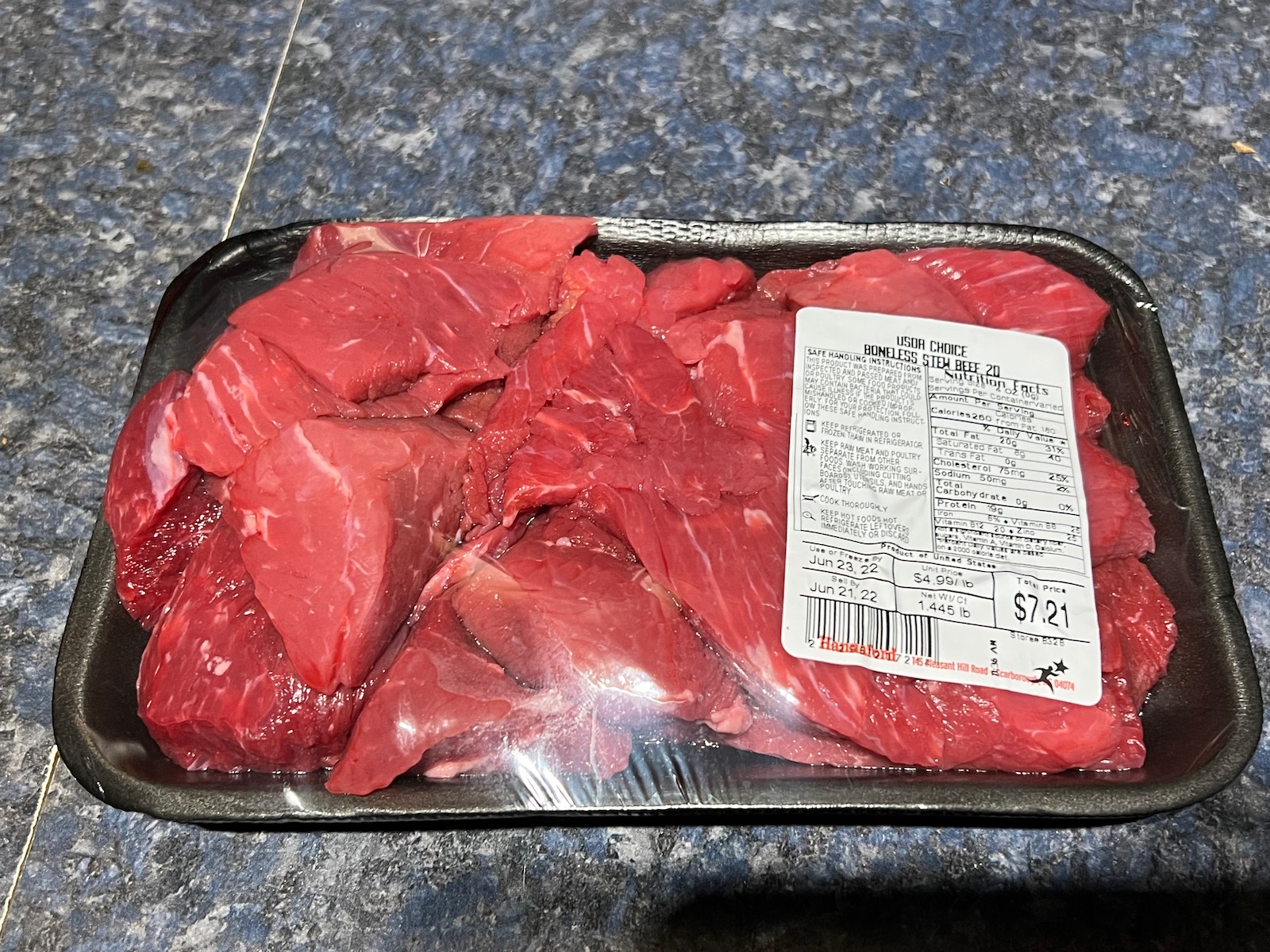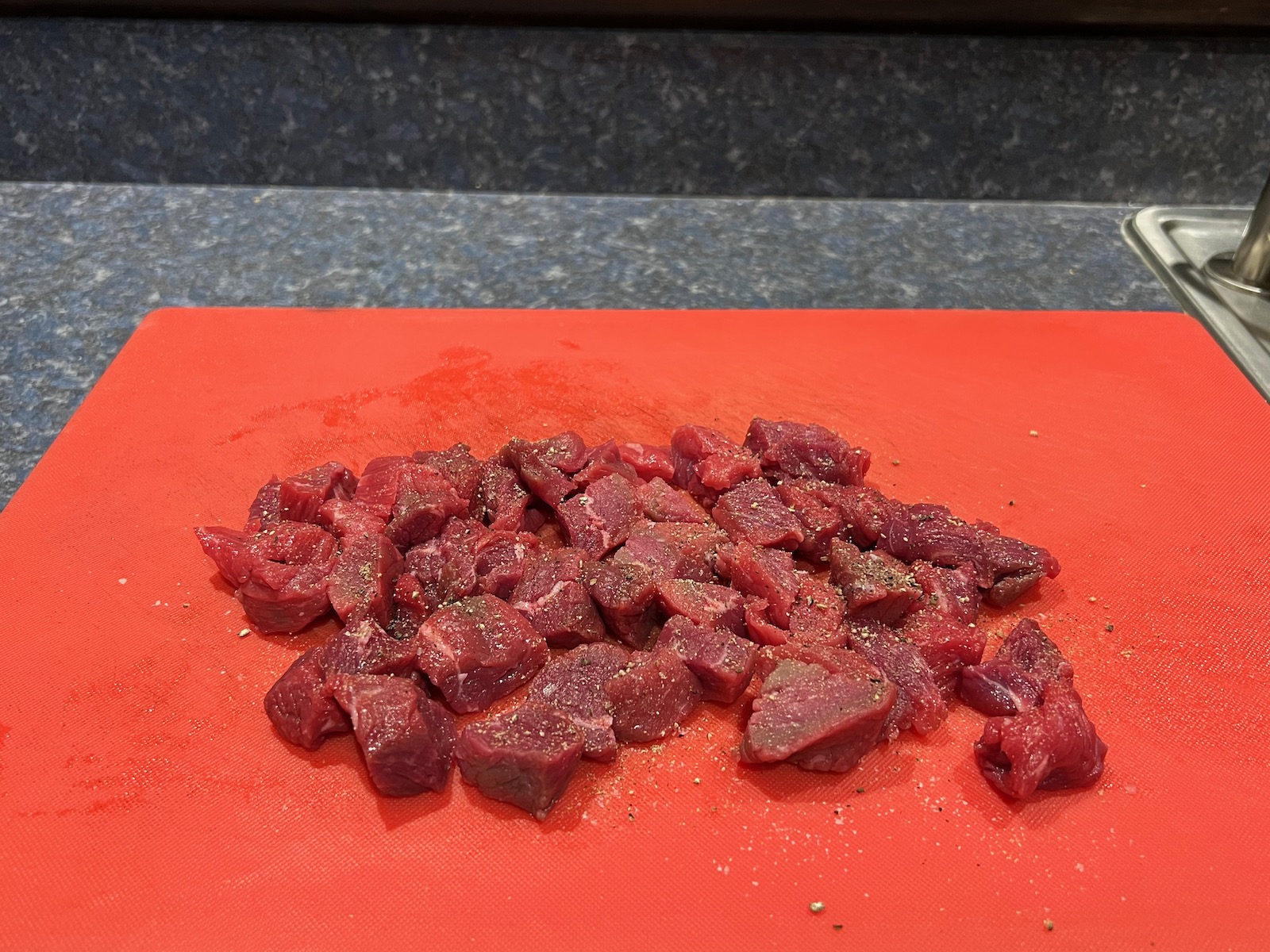 Breakfast: Bagel, lox and cream cheese on a homemade whole wheat bagel with tomato and red onion.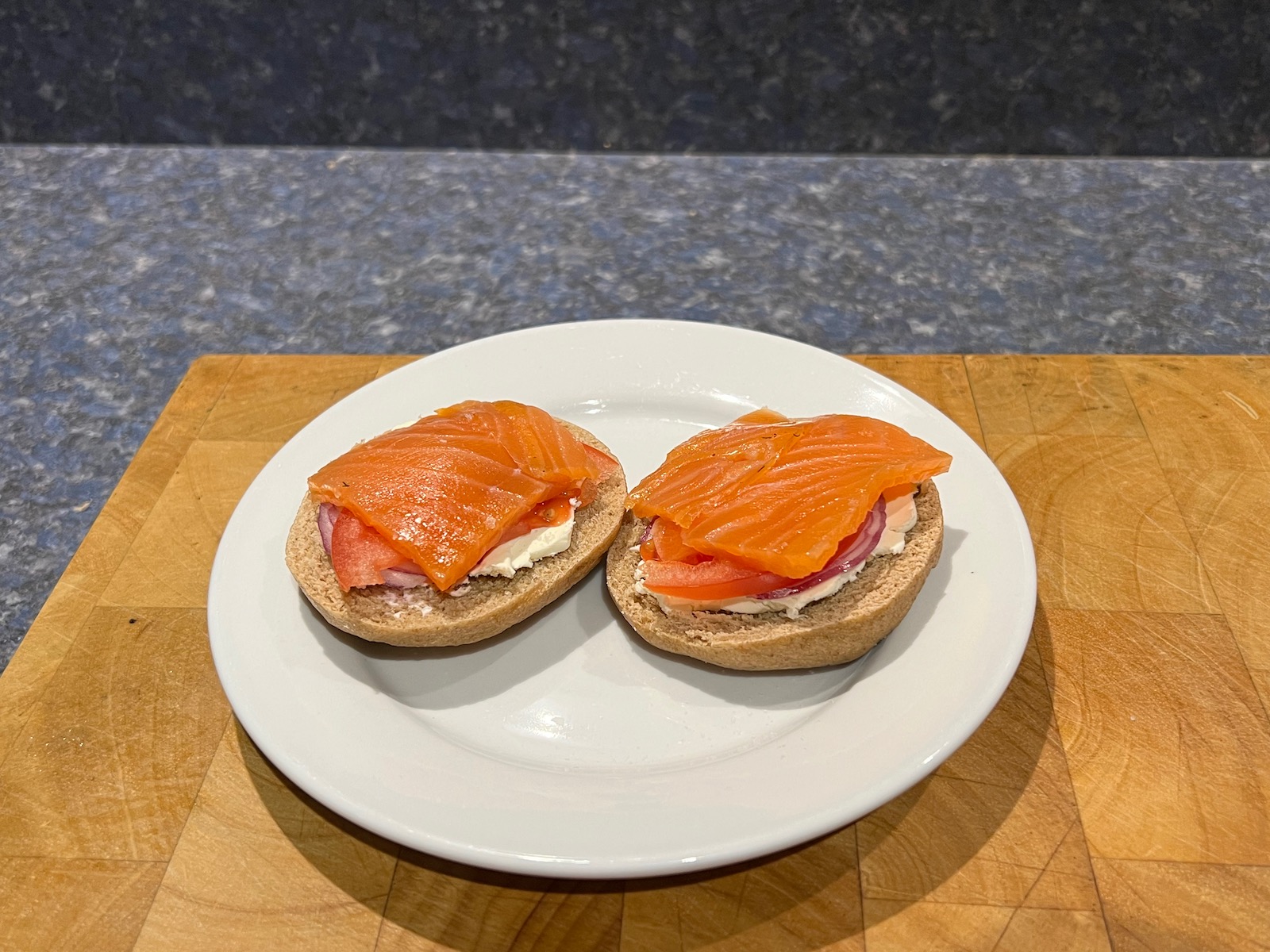 Made the filling for an spicy western omelette for Tuesday. And the filling for chorizo breakfast burrito with chorizo, onion, green pepper, jalapeño and egg for breakfast Wednesday.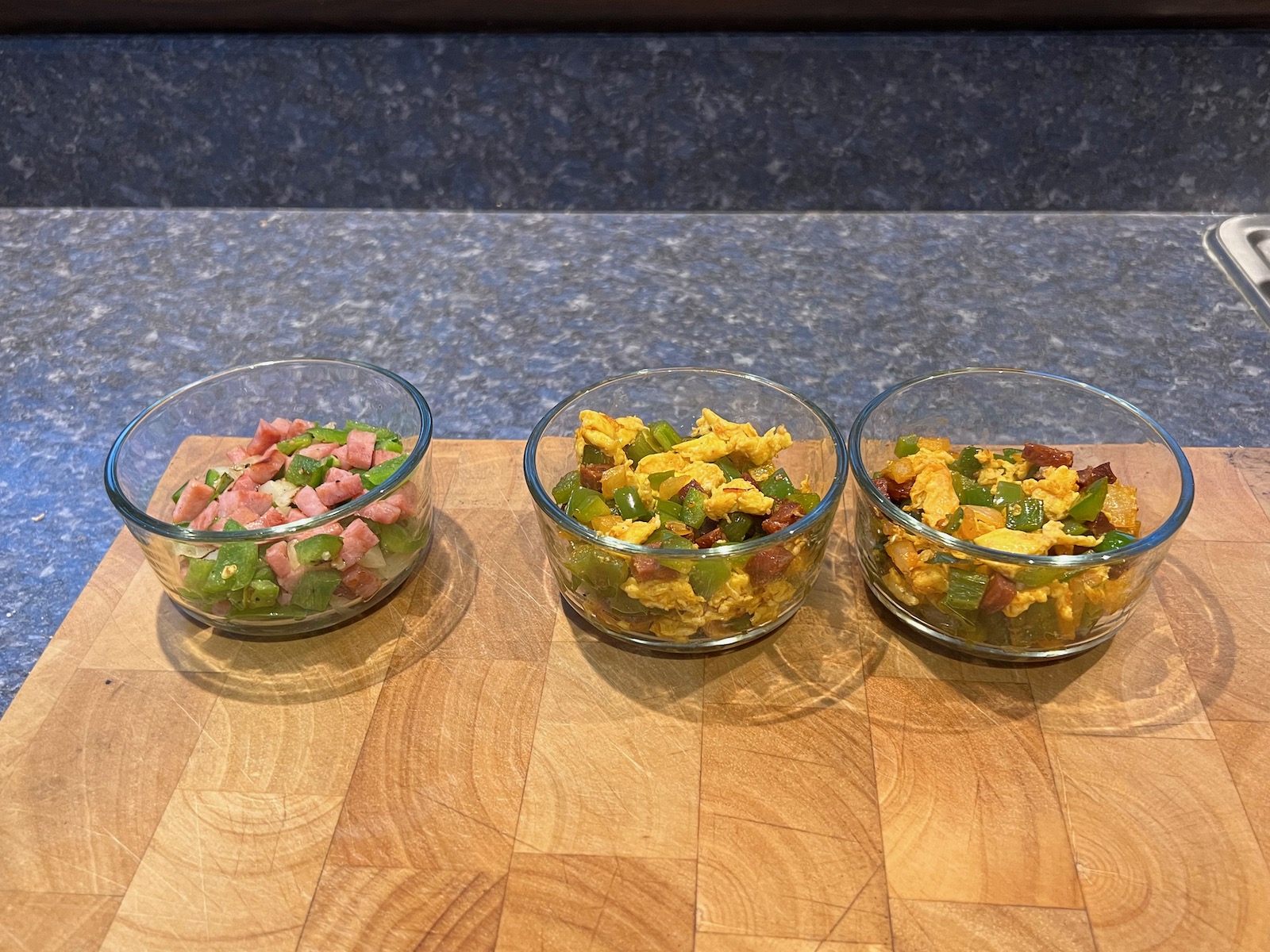 Made a batch of Japanese-style beef curry. With beef, potato, onion, carrot, celery, and green pepper. Vacuum sealed and froze 5 packages of around 7.0 oz. each.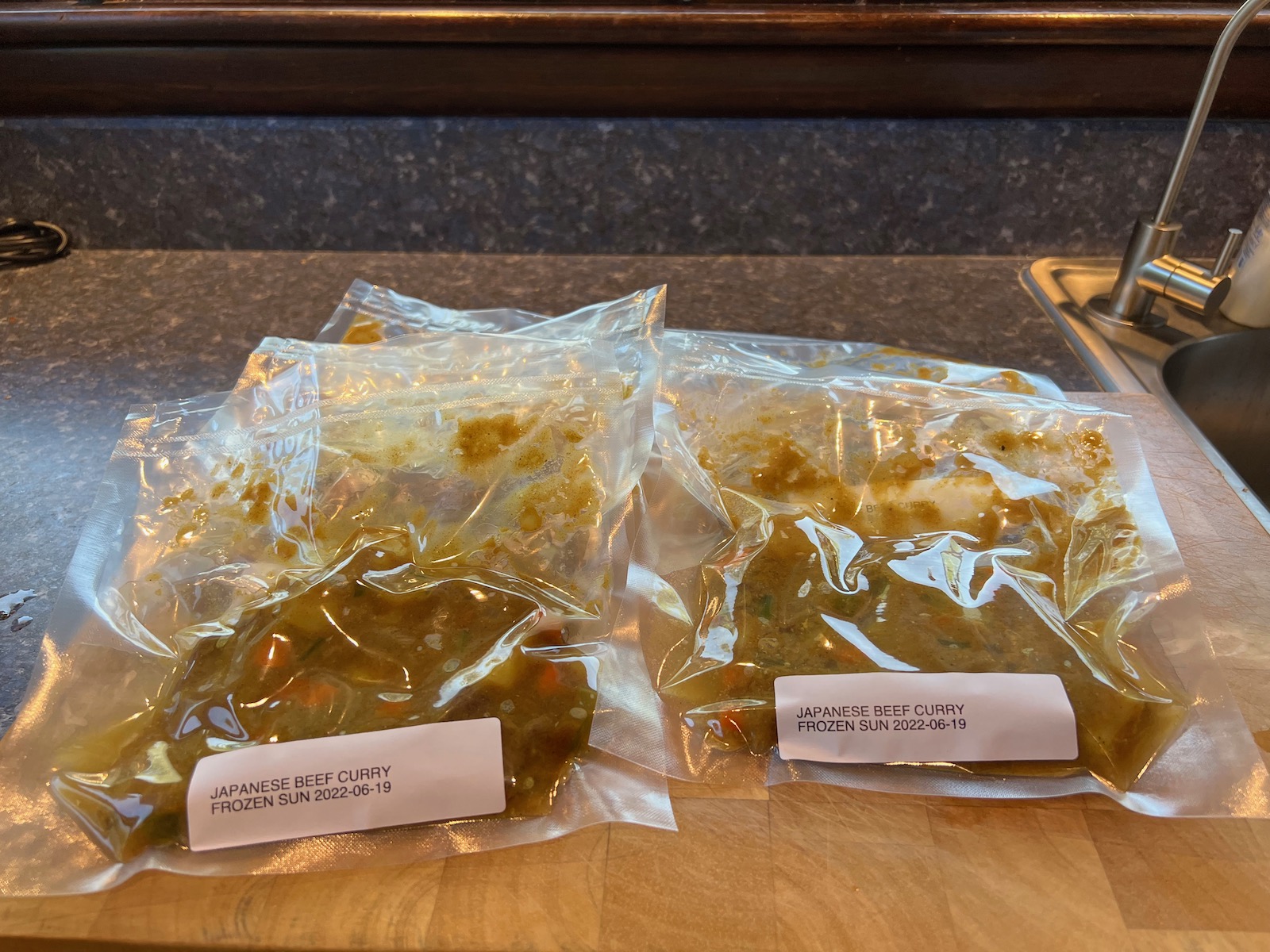 Snack: 1.0 oz. Sriracha chex mix. And a Cutwater spicy Bloody Mary. And, later, 0.8 oz. peanuts, and the rest of the Bloody Mary.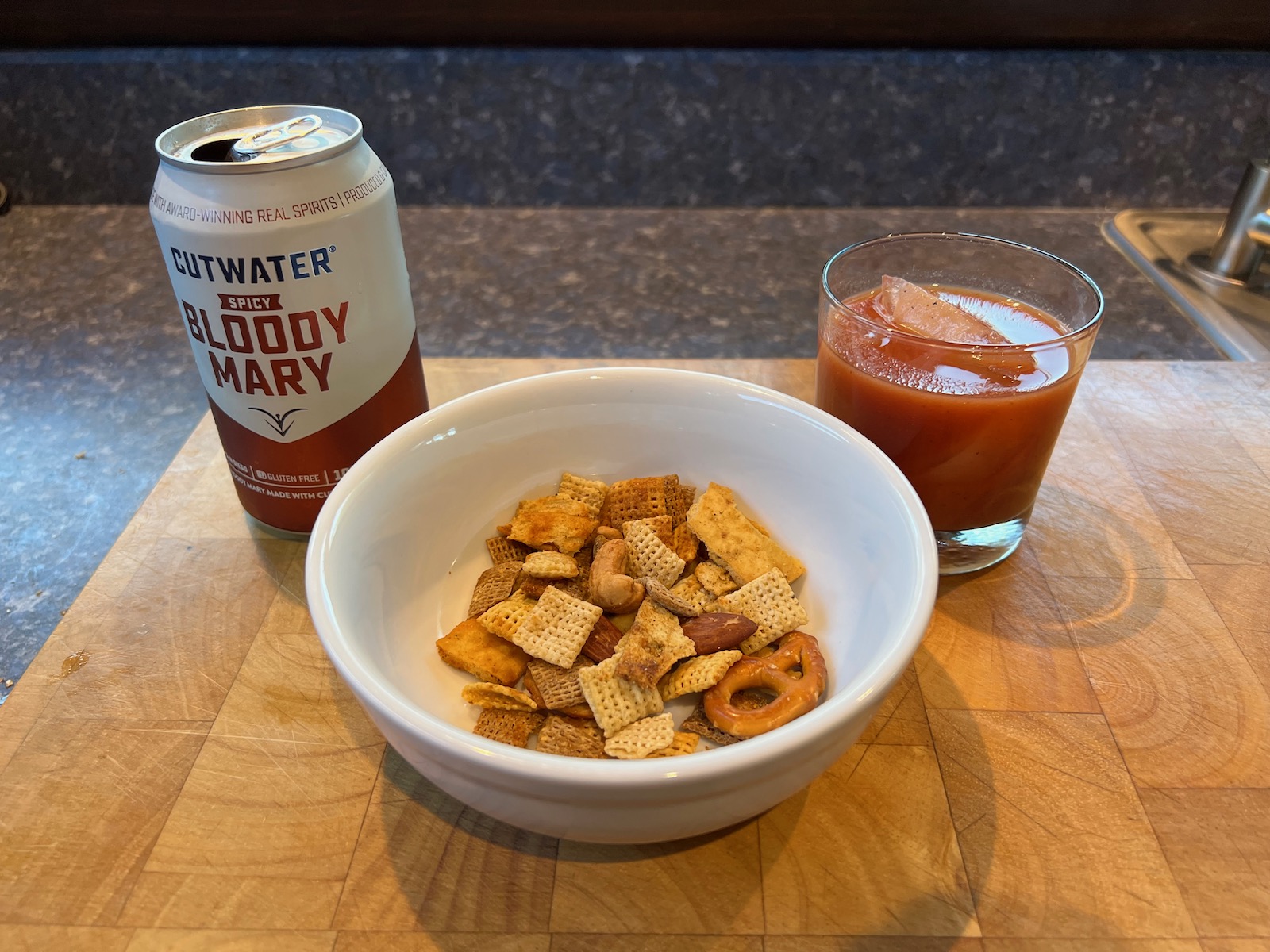 Made a batch of homemade spicy breakfast sausage patties.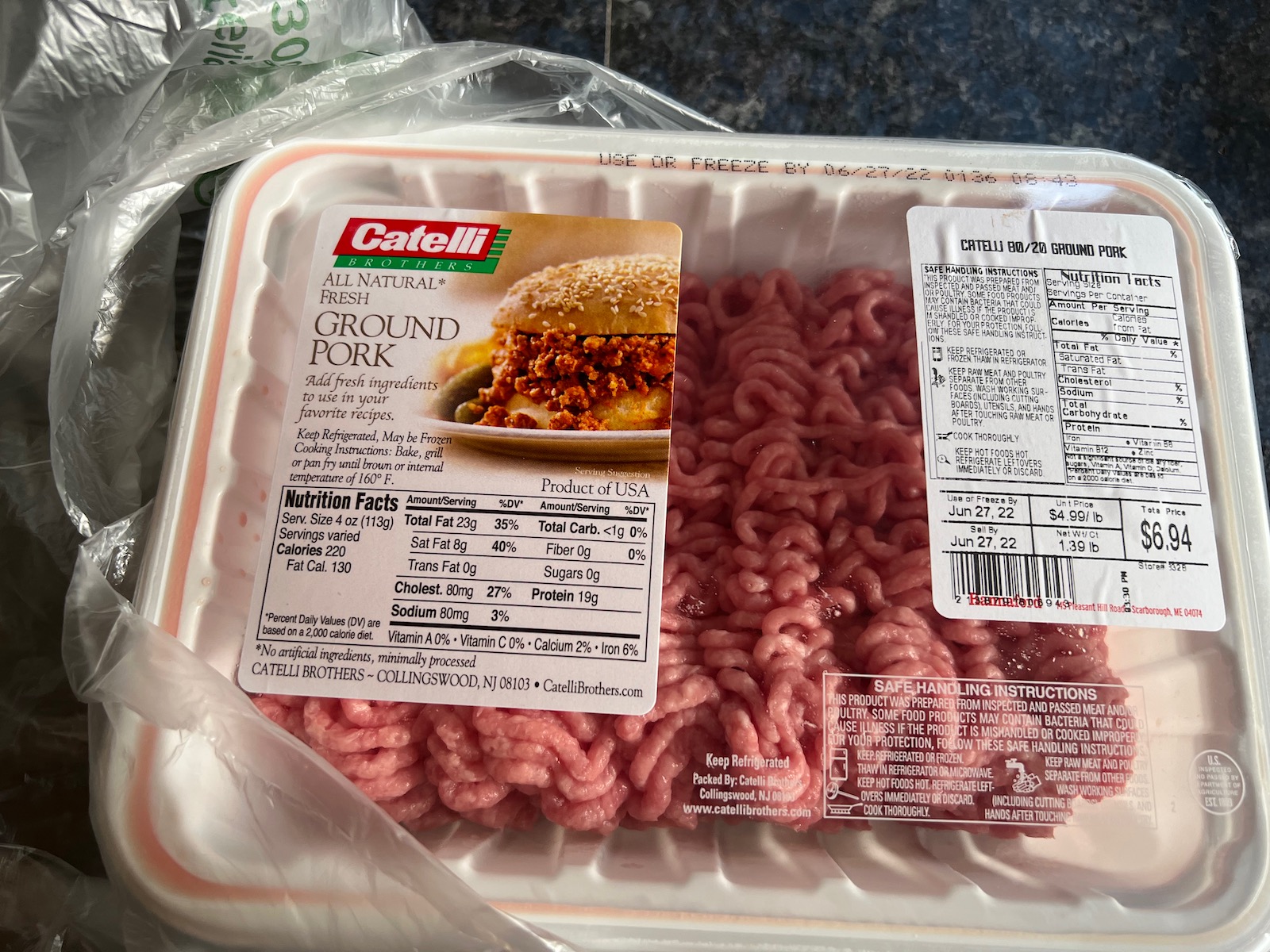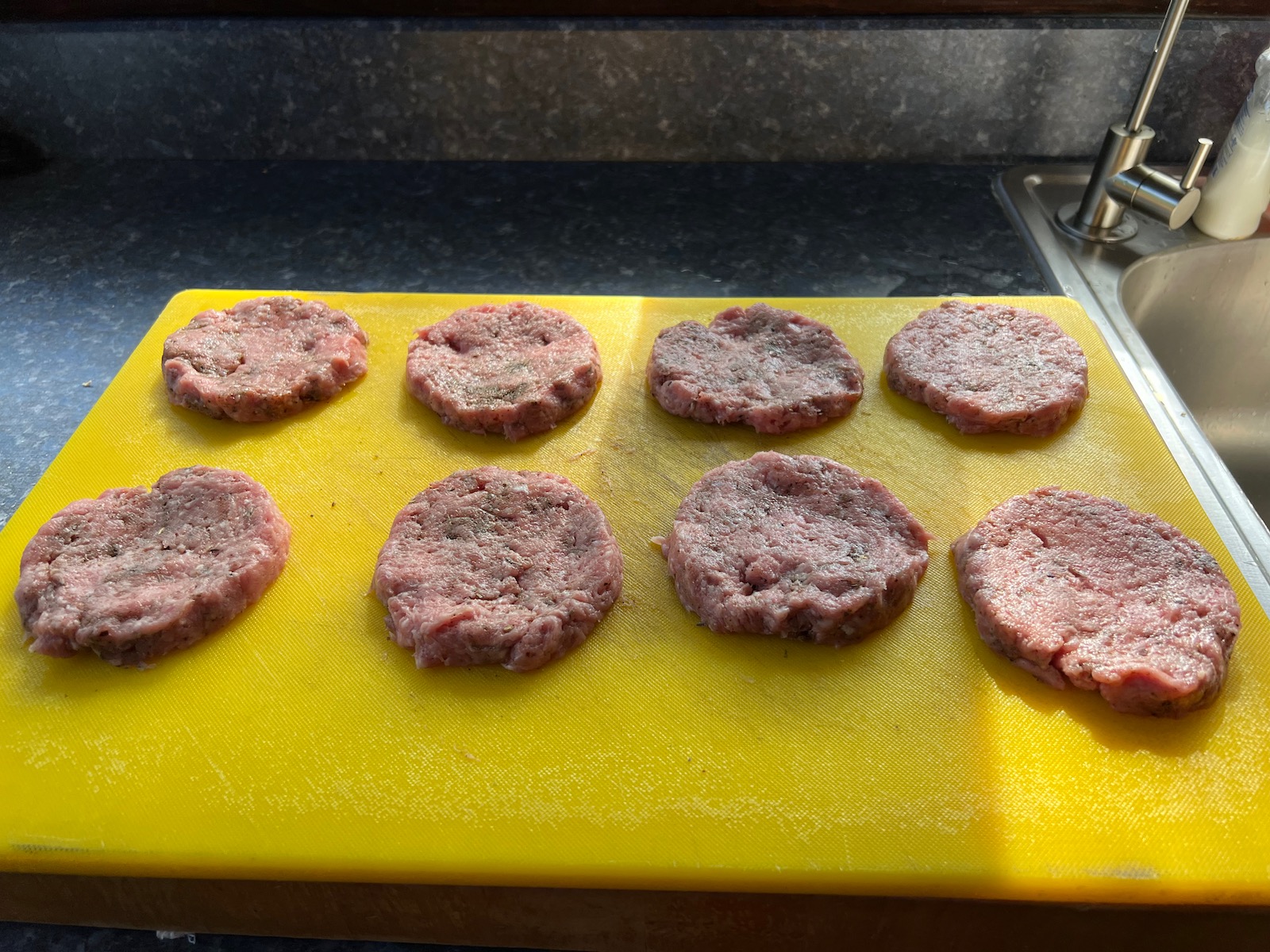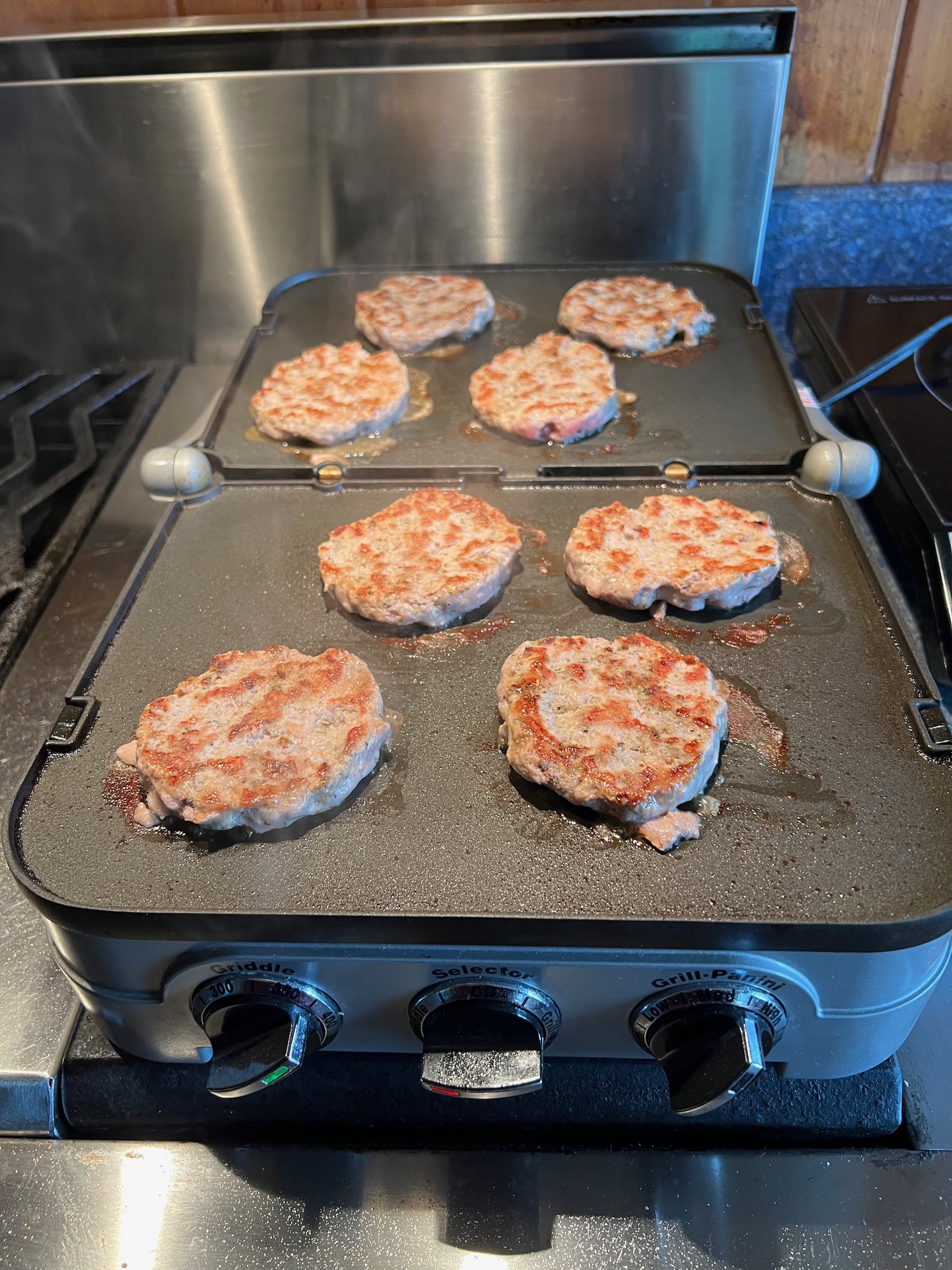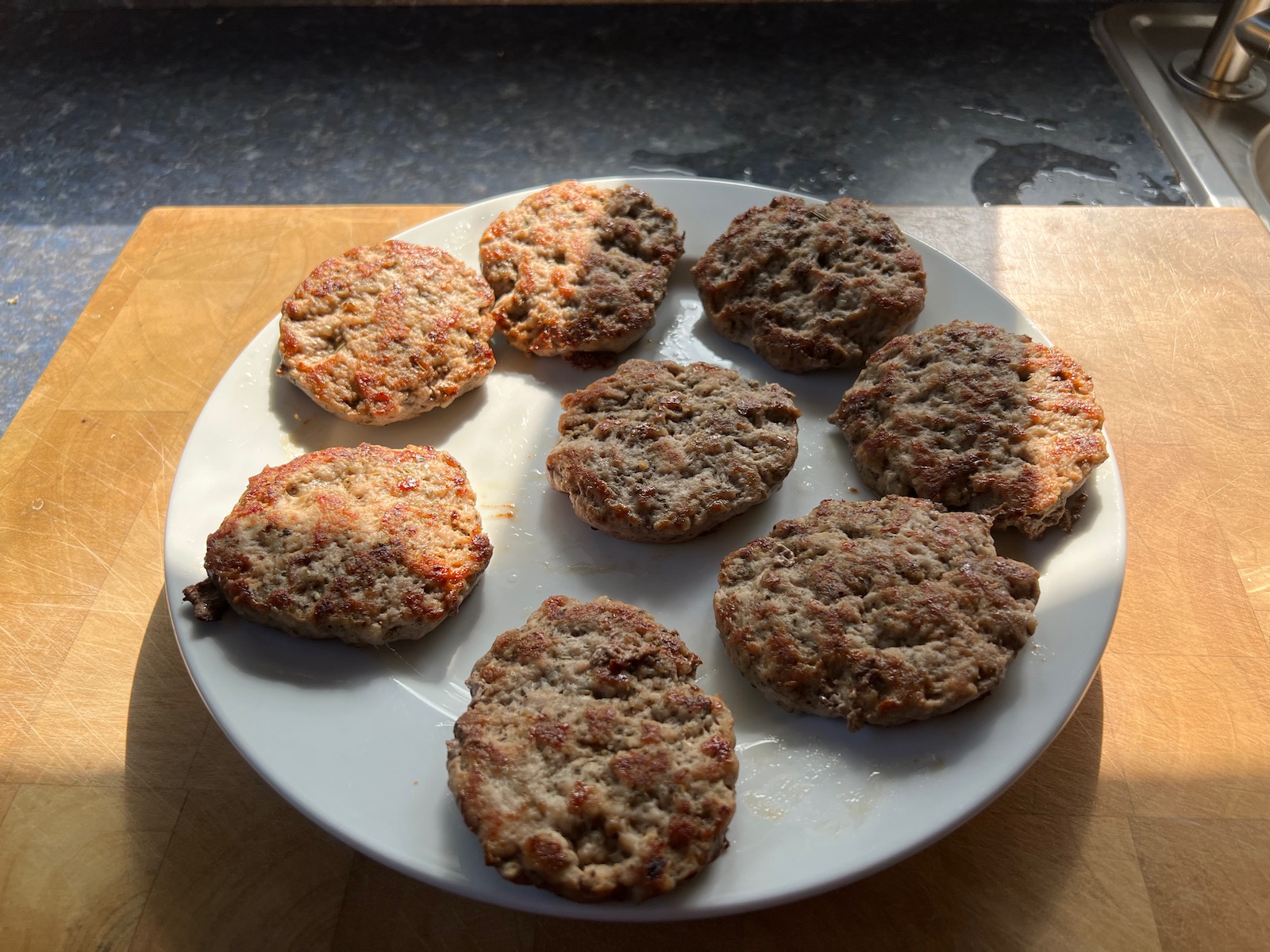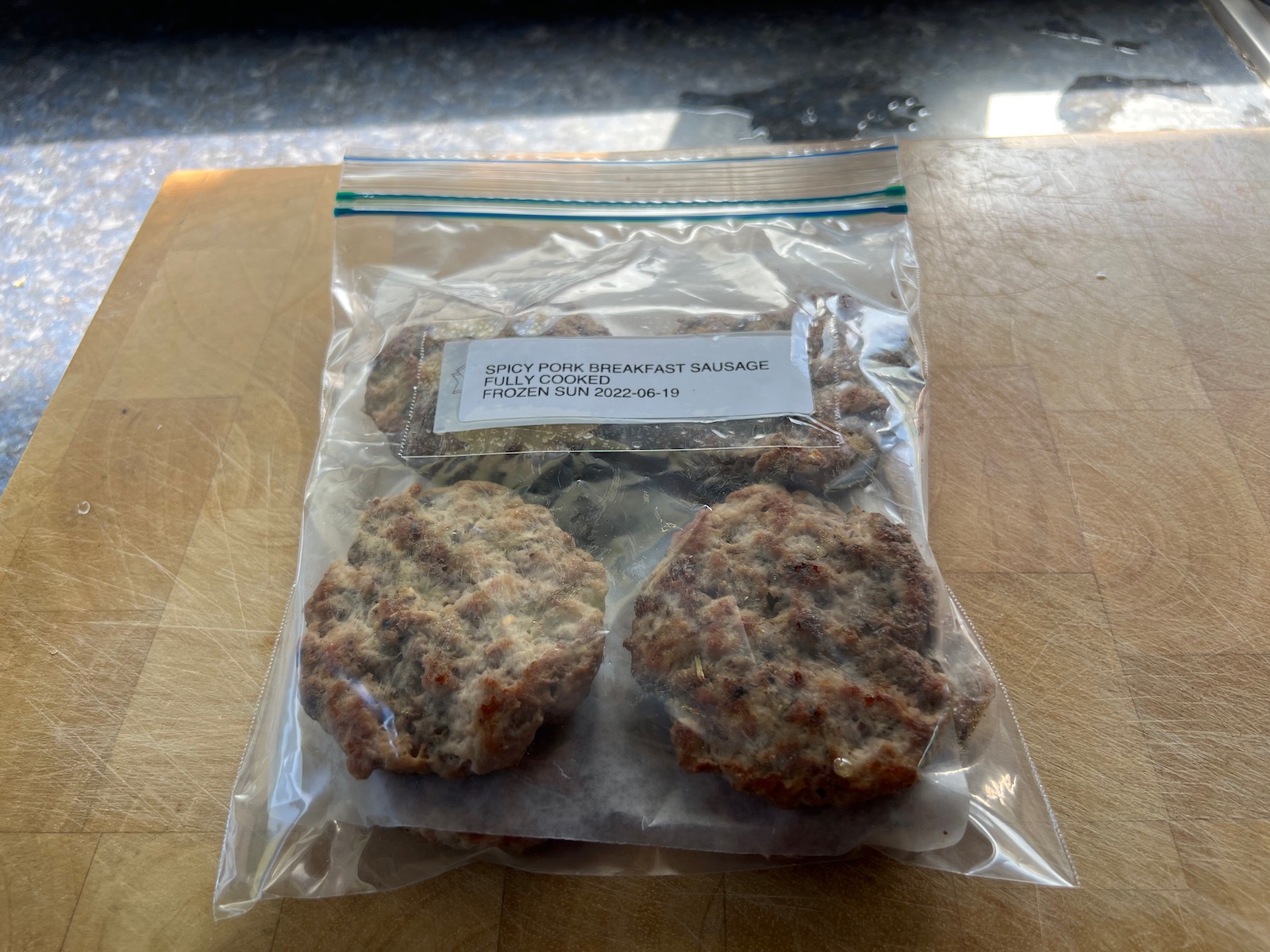 Snack: 1.0 oz. Kettle Chips hot jalapeño and an Ohza pineapple mimosa.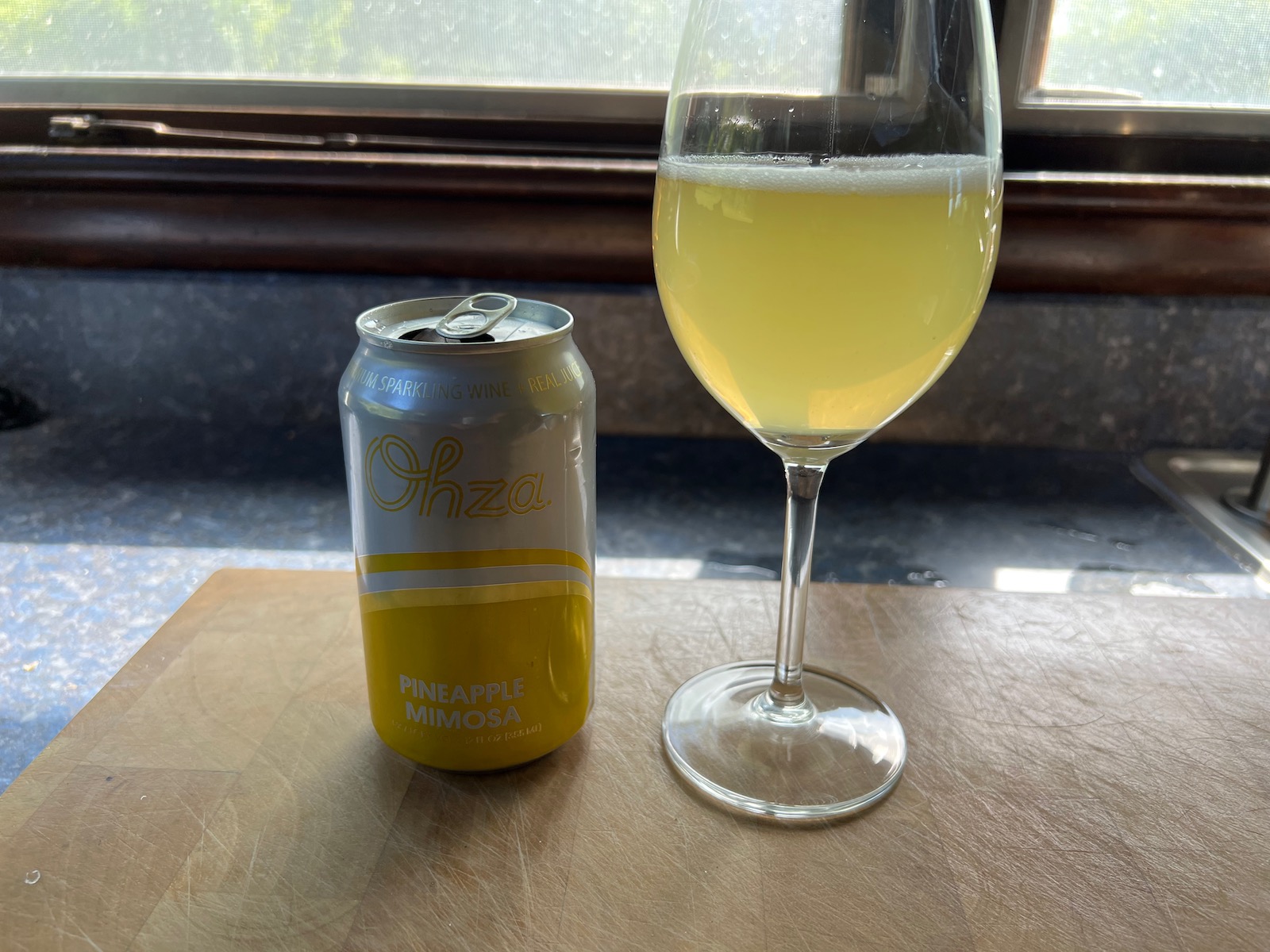 Made a batch of Sriracha chex mix.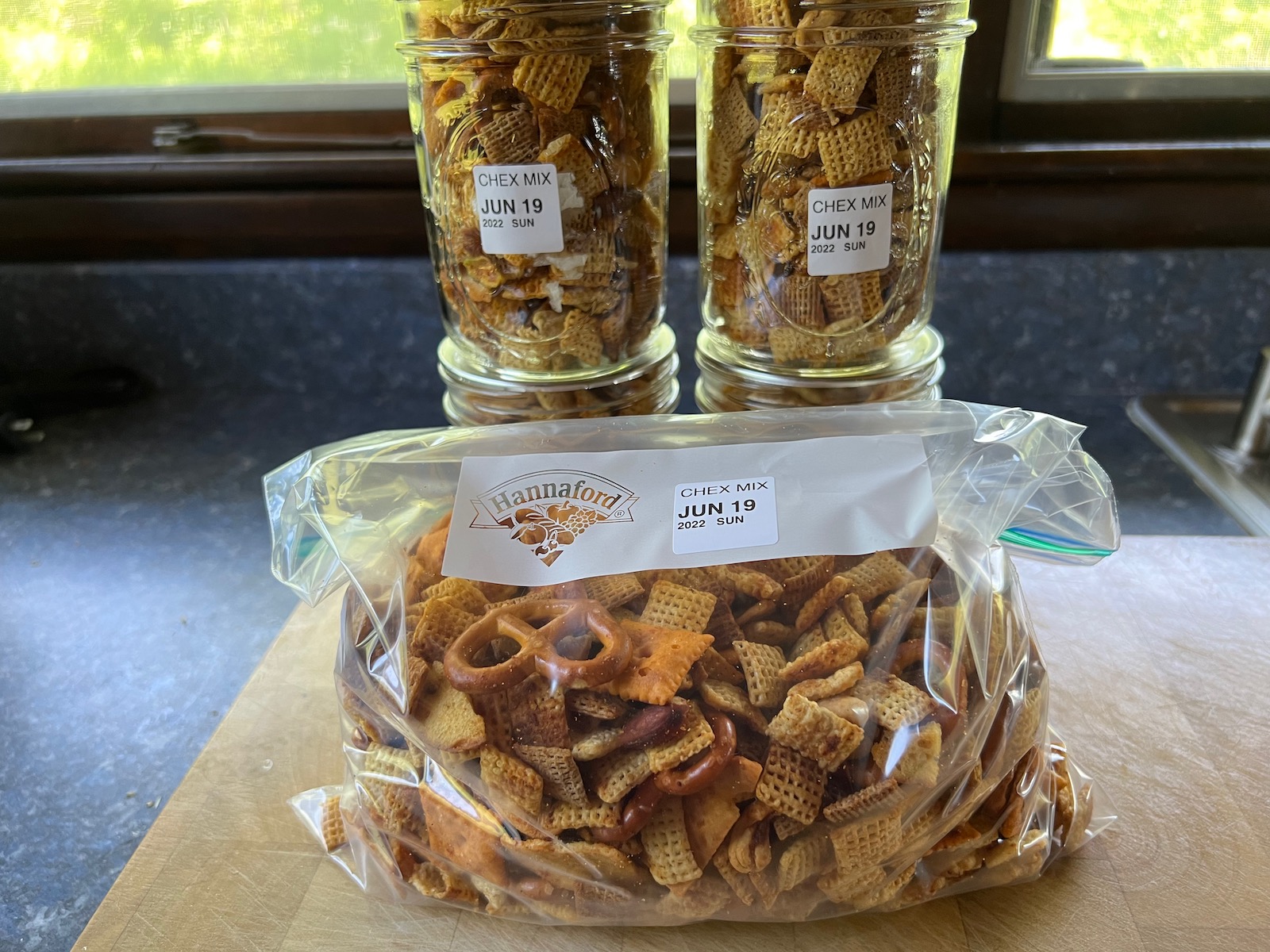 Lunch: Leftover Reuben from yesterday. And a Lagunitas IPA.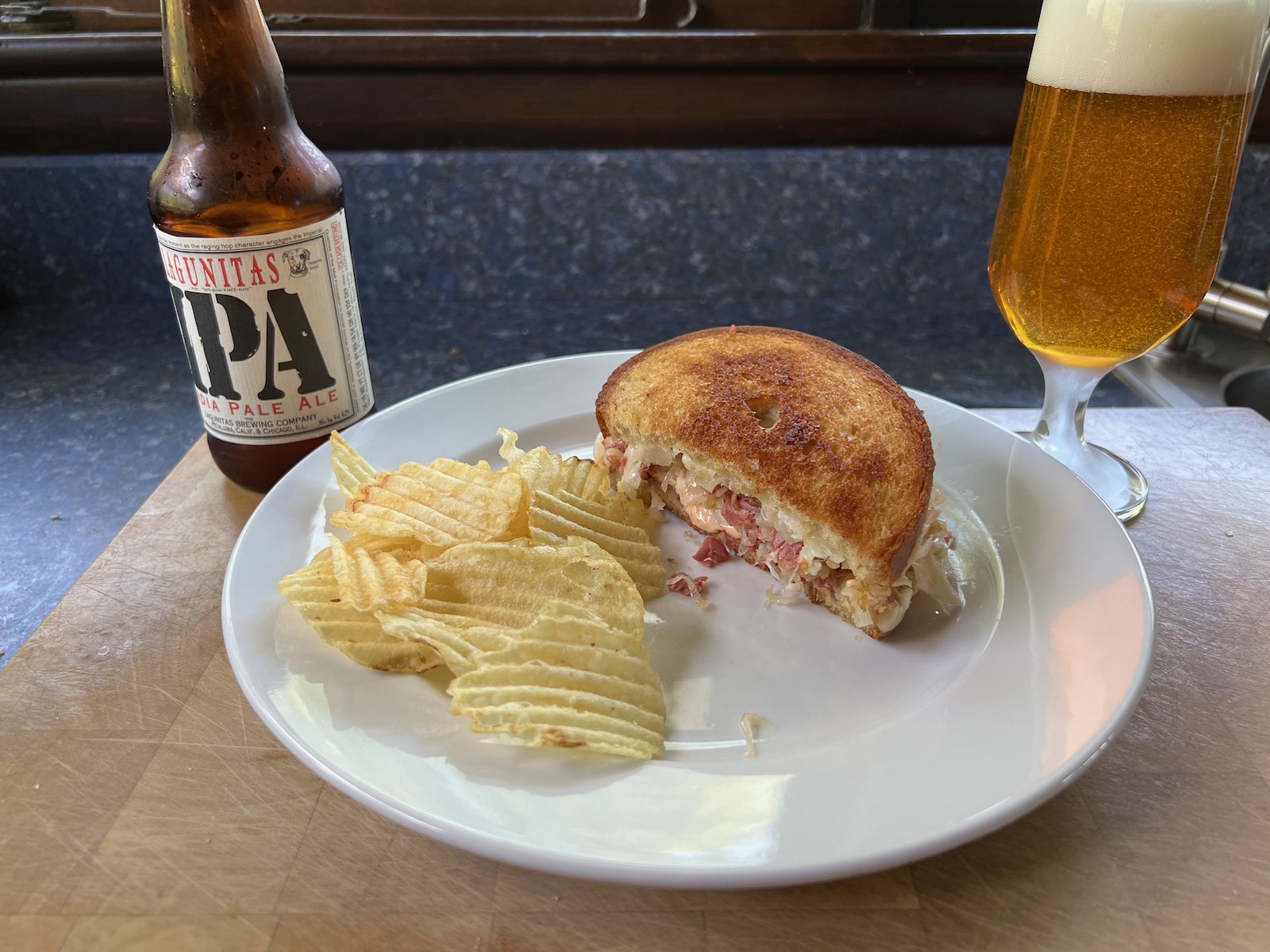 Roasted chicken skin-on bone-in thighs (2 lb. 10.2 oz.).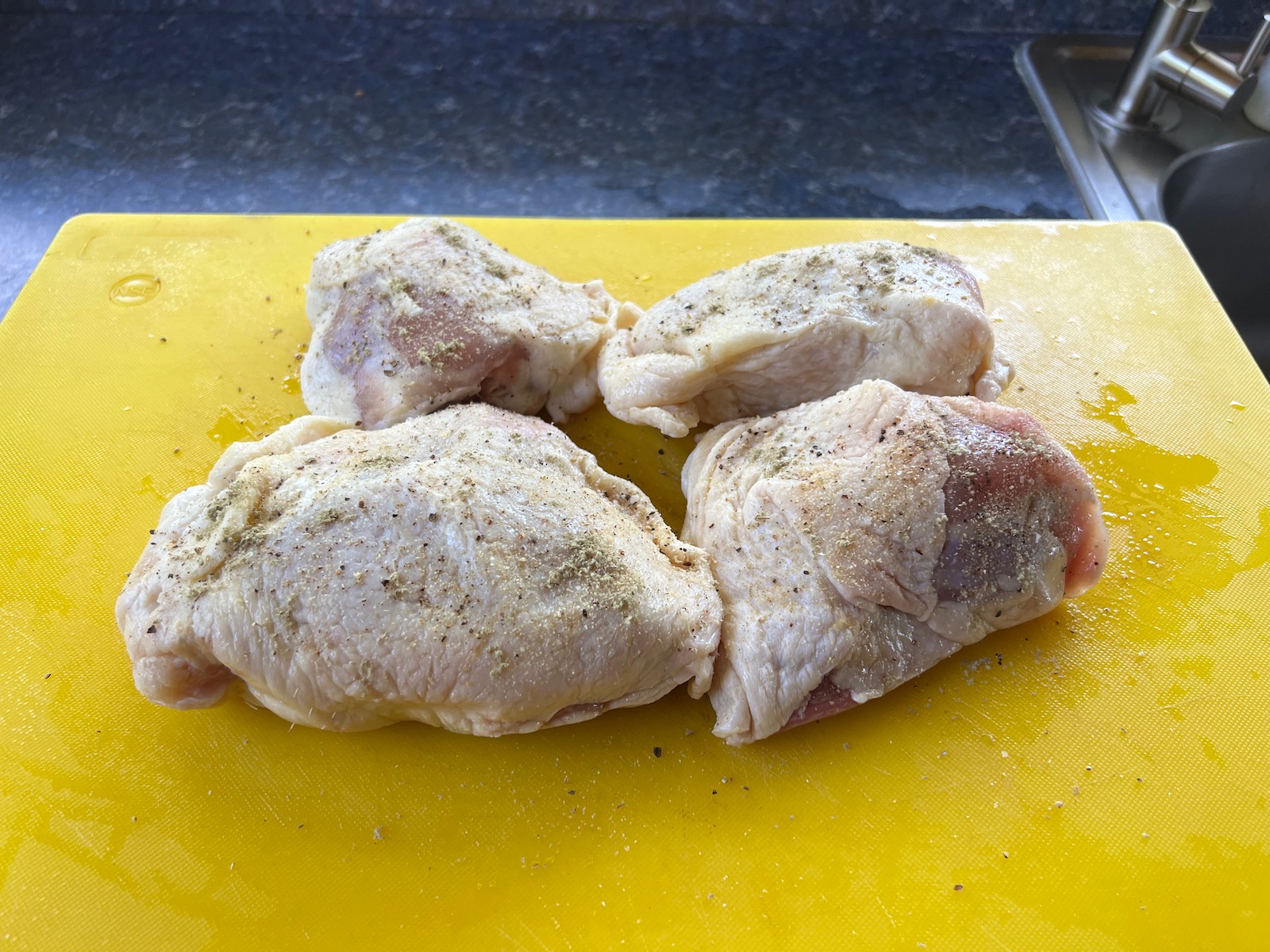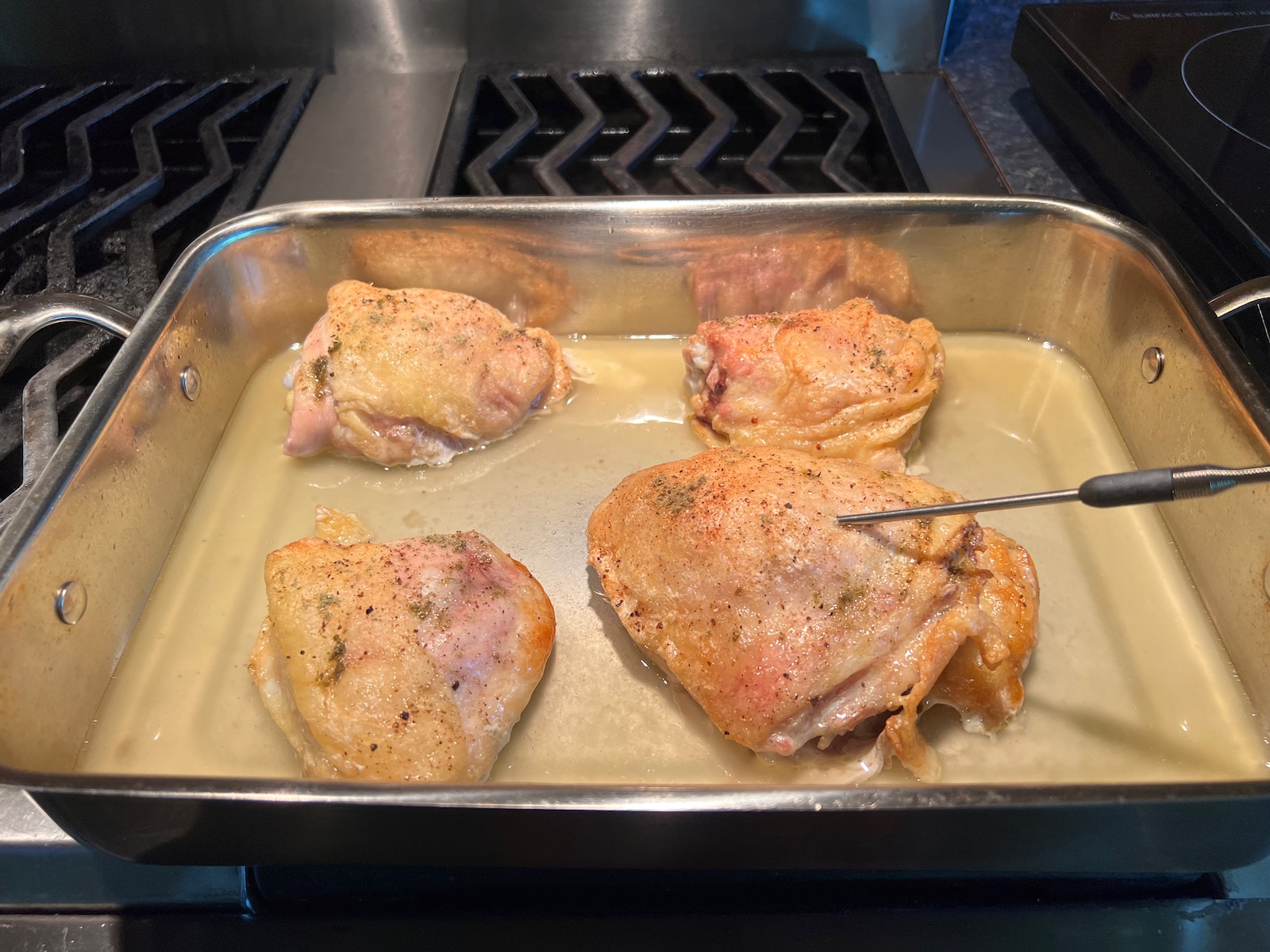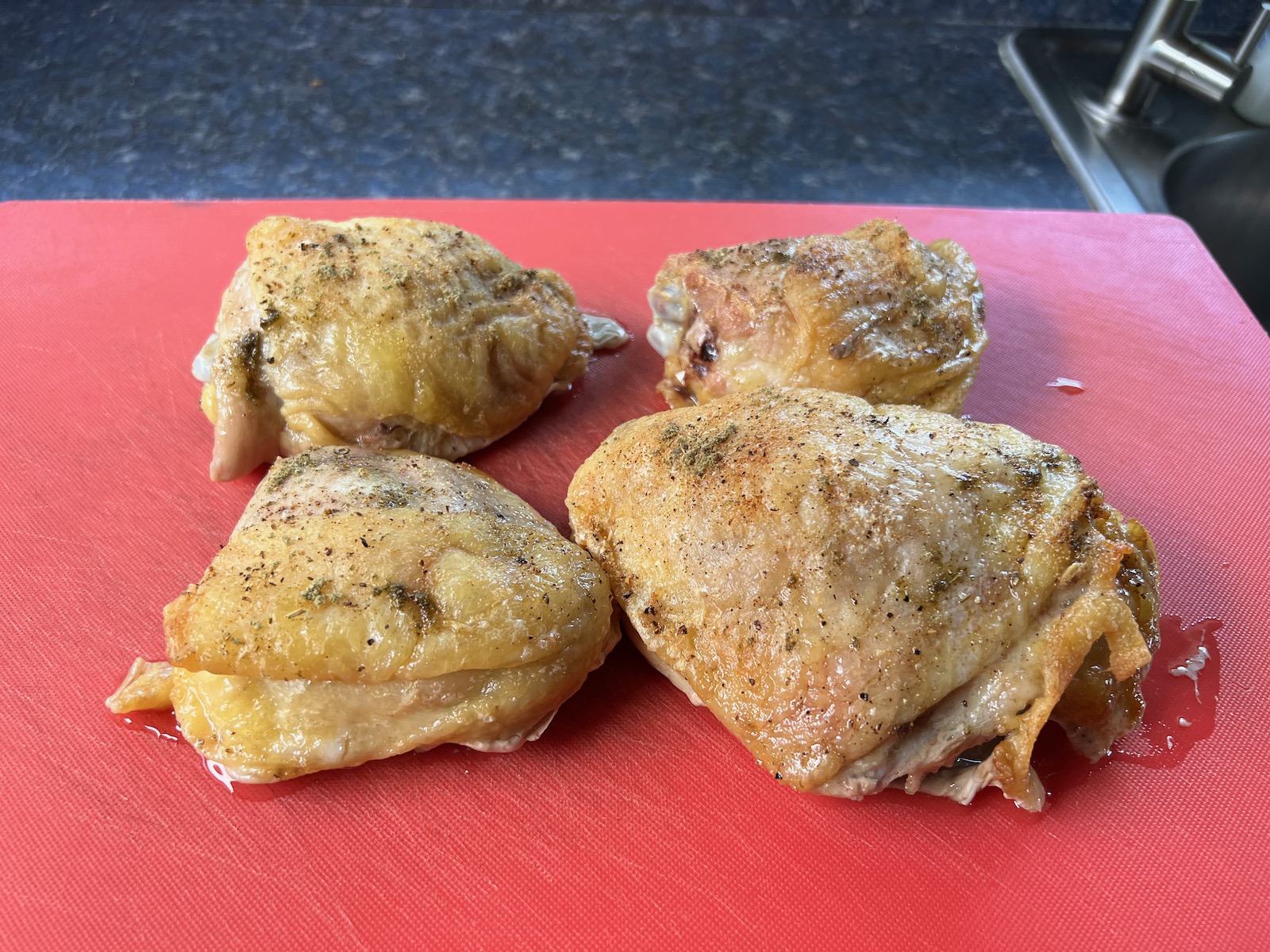 Portioned into 3x packages of 4.5 oz. each for dinner.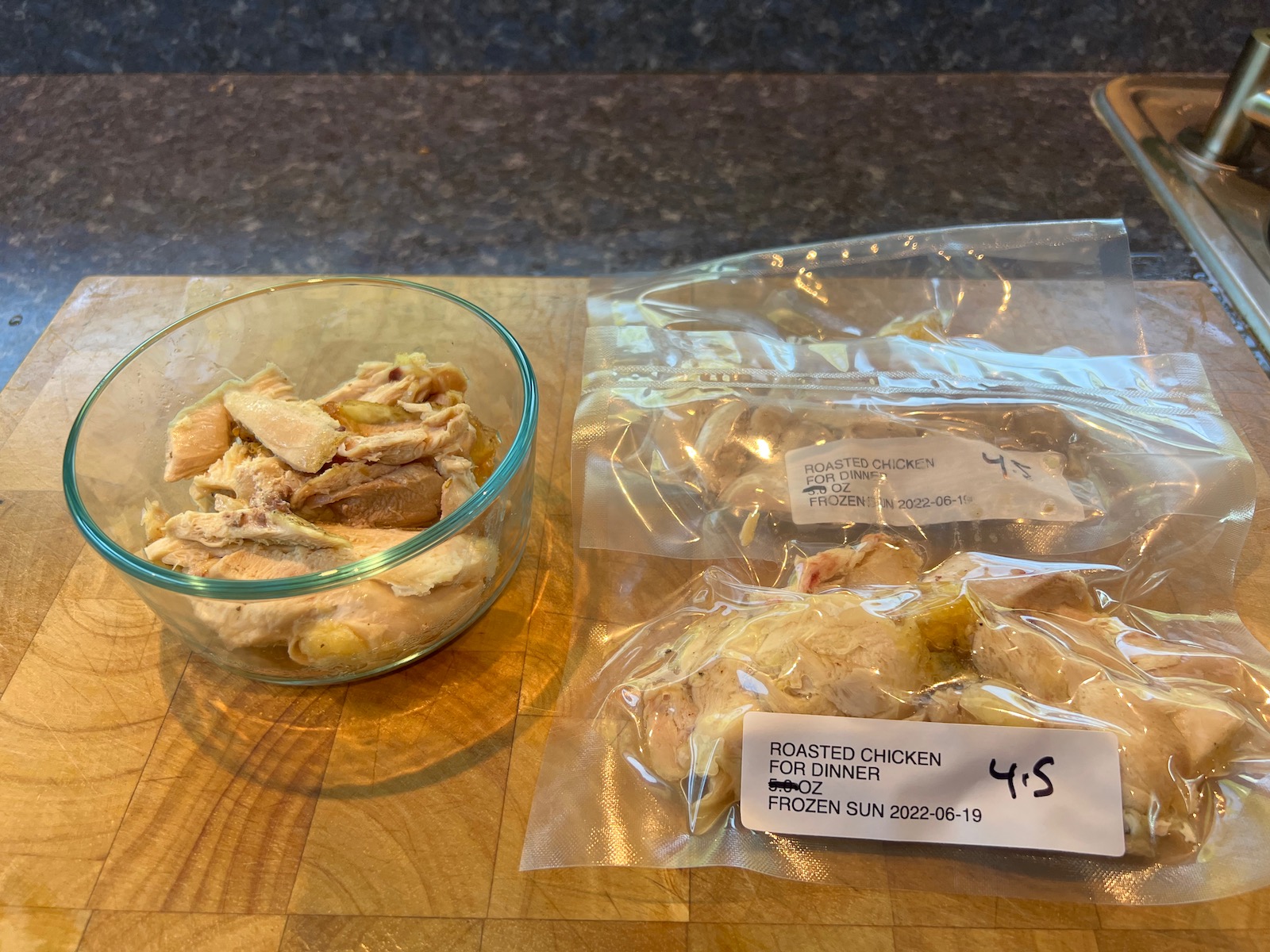 Made a batch of chicken gravy. Portioned 3x packages of 5.0 oz. each for dinner.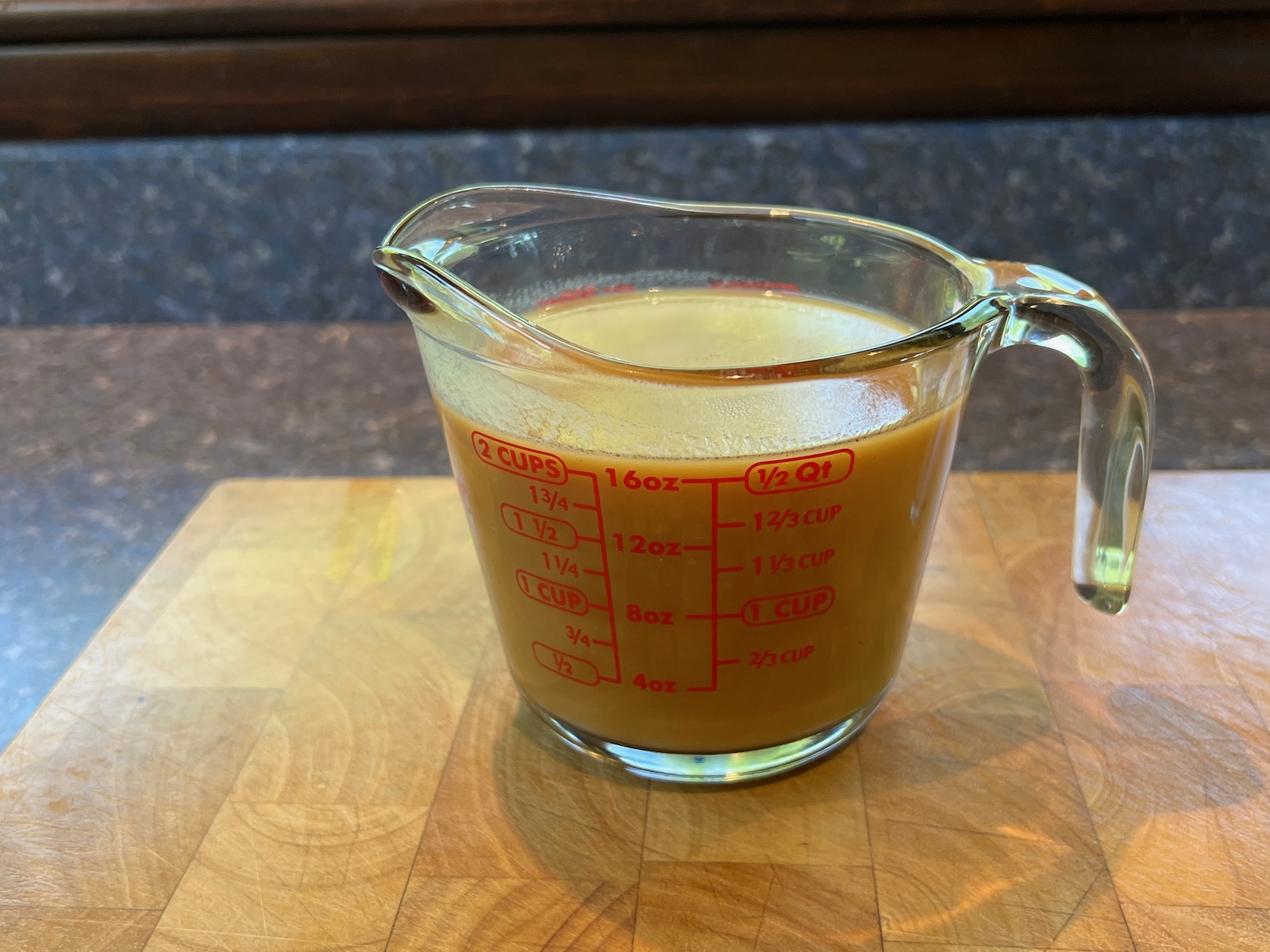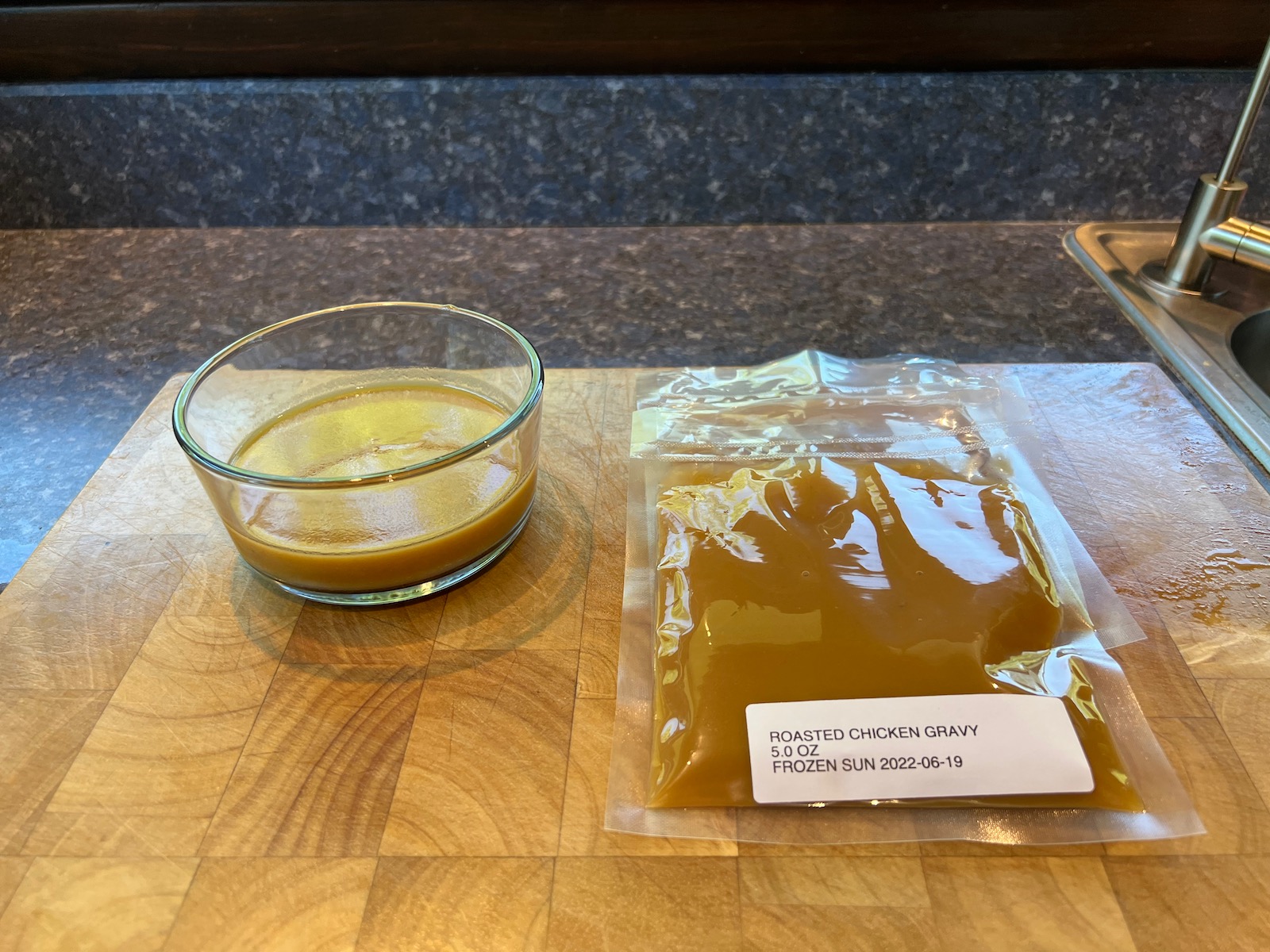 Used the bones and scraps of meat to make a 36 oz. batch of chicken stock. Packaged 3x packages of 12 oz. stock for homemade chicken soup (or chicken kimchi soup). And 3x packages of 1.7 oz. of chicken for the soup.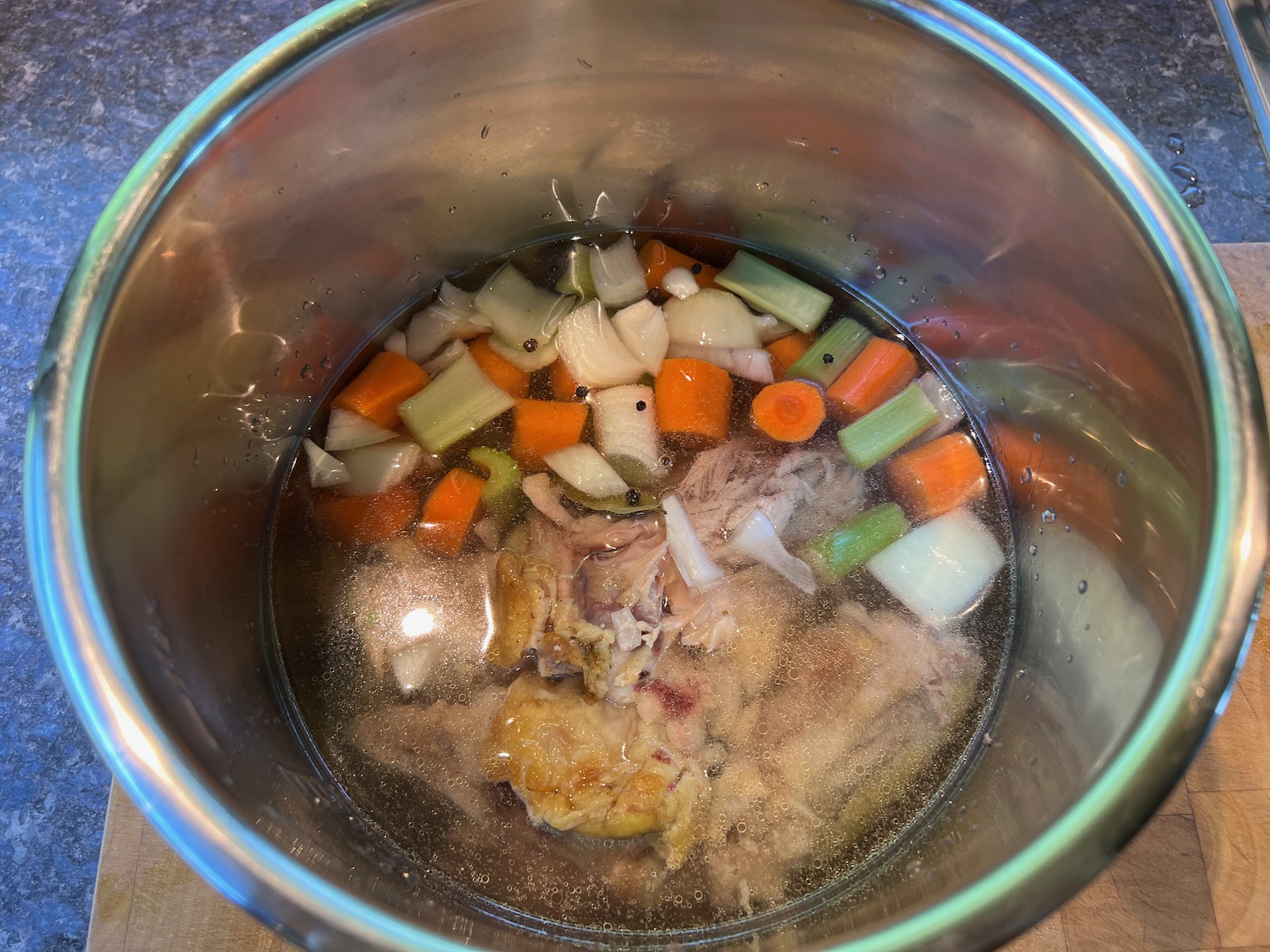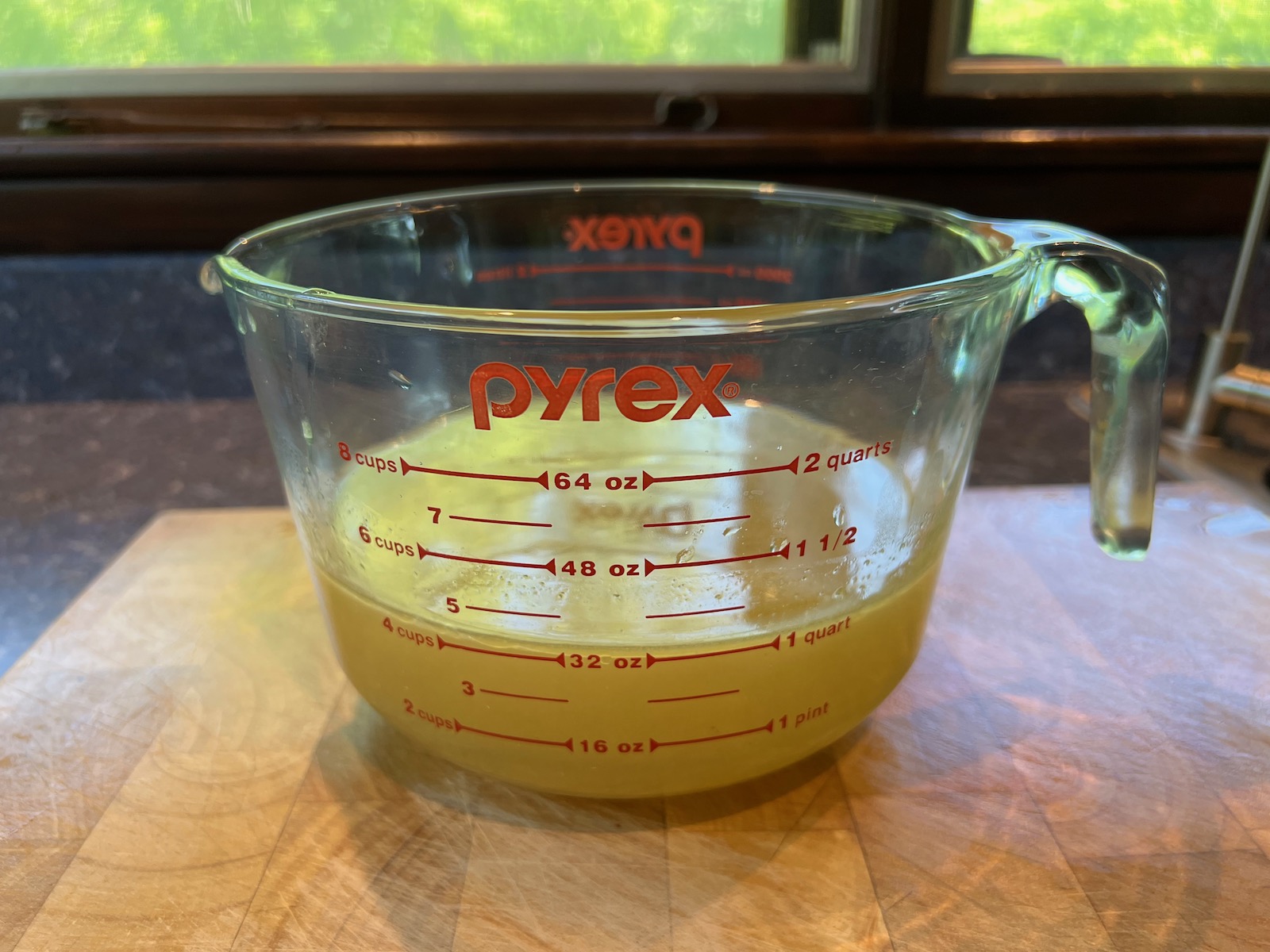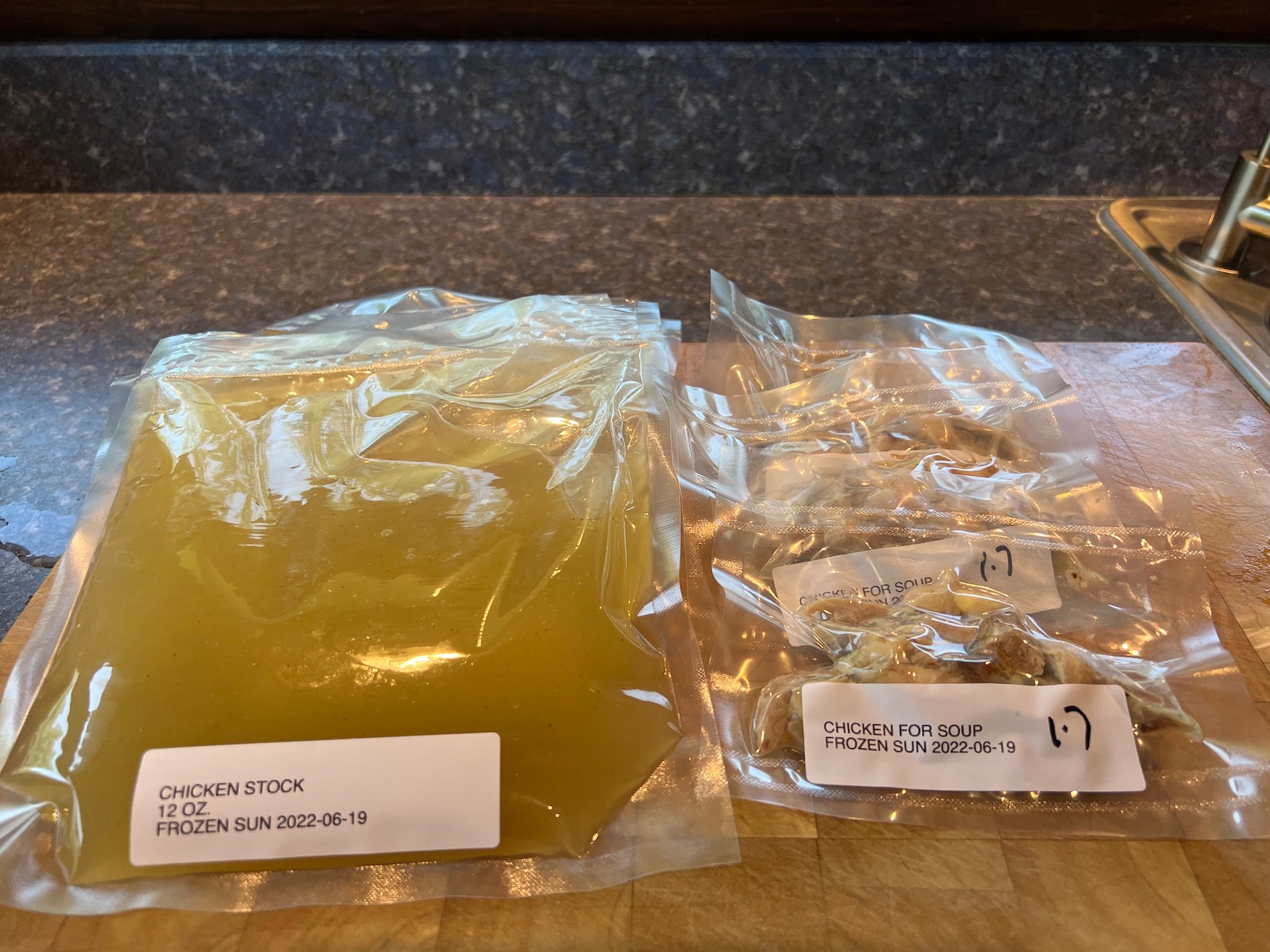 That's it! I'm done for the day!
Snack: 2.0 oz. Doritos and a glass of Bota Box shiraz.
Dinner: Roasted chicken, rice, gravy, and asparagus. And a glass of Fisheye sauvignon blanc.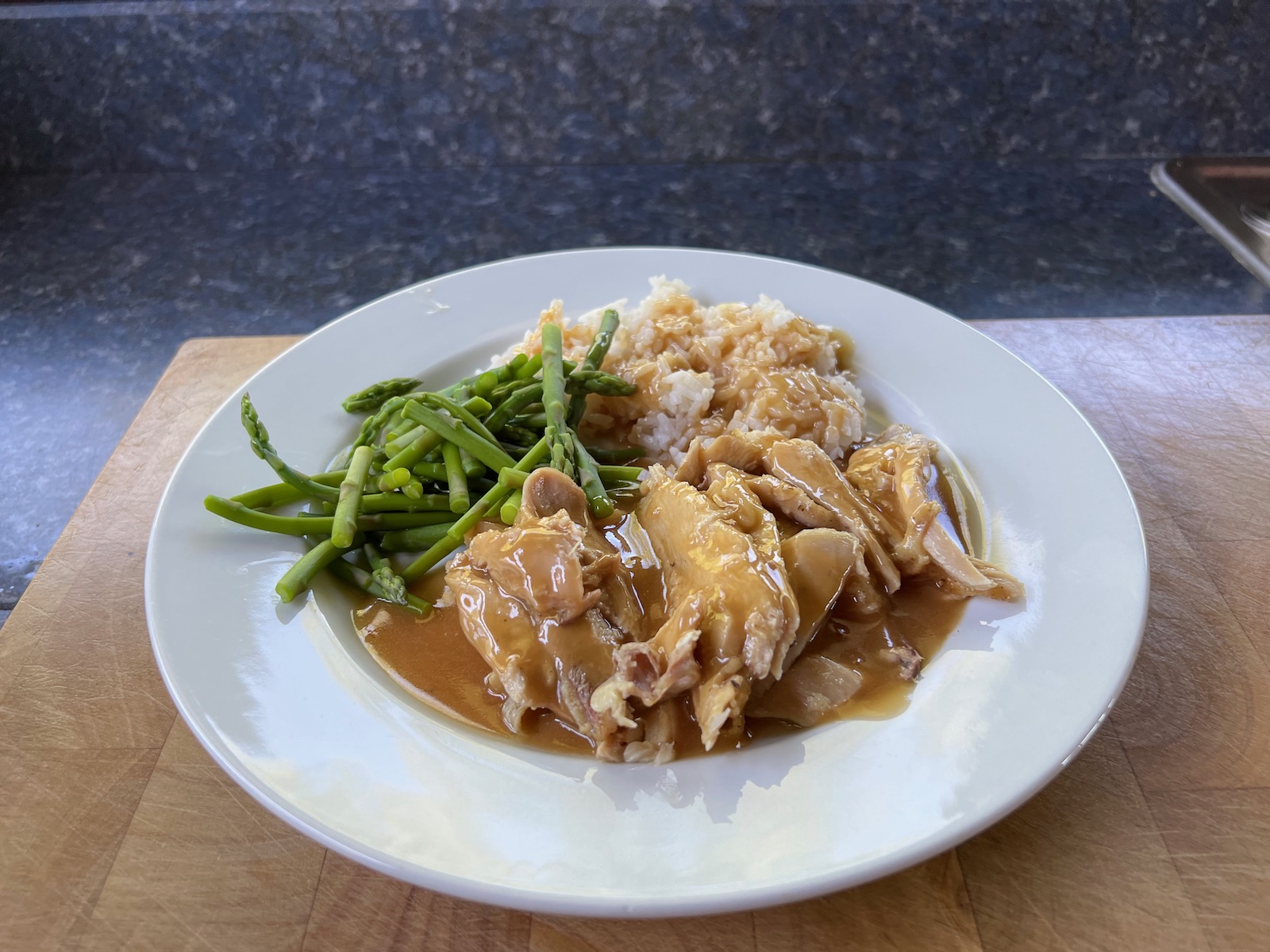 Weight at beginning of the day: 128.0 lbs.
Weight at the beginning of the next day: 129.0 lbs.
I replaced my scale on August 7, 2019. When comparing to dates before then, add 2.8 pounds to the old value to match the current scale.