What I ate: September 18, 2022
Breakfast: Bagel, lox and cream cheese on a homemade whole wheat bagel with tomato and red onion. And a mimosa.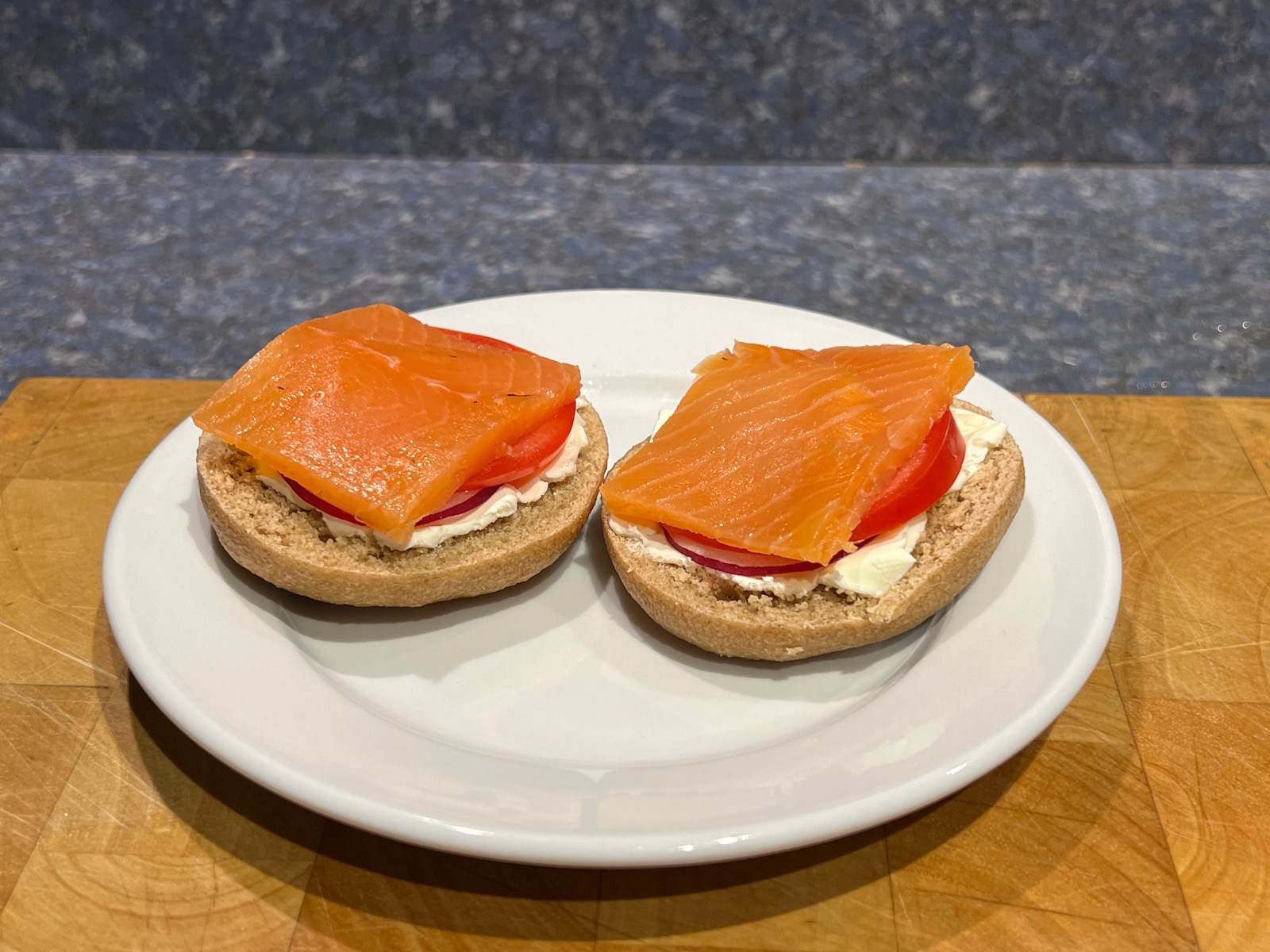 Made the filling for an spicy western omelette for Tuesday. And the filling for chorizo breakfast burrito with chorizo, onion, green pepper, jalapeño, and egg for breakfast Wednesday.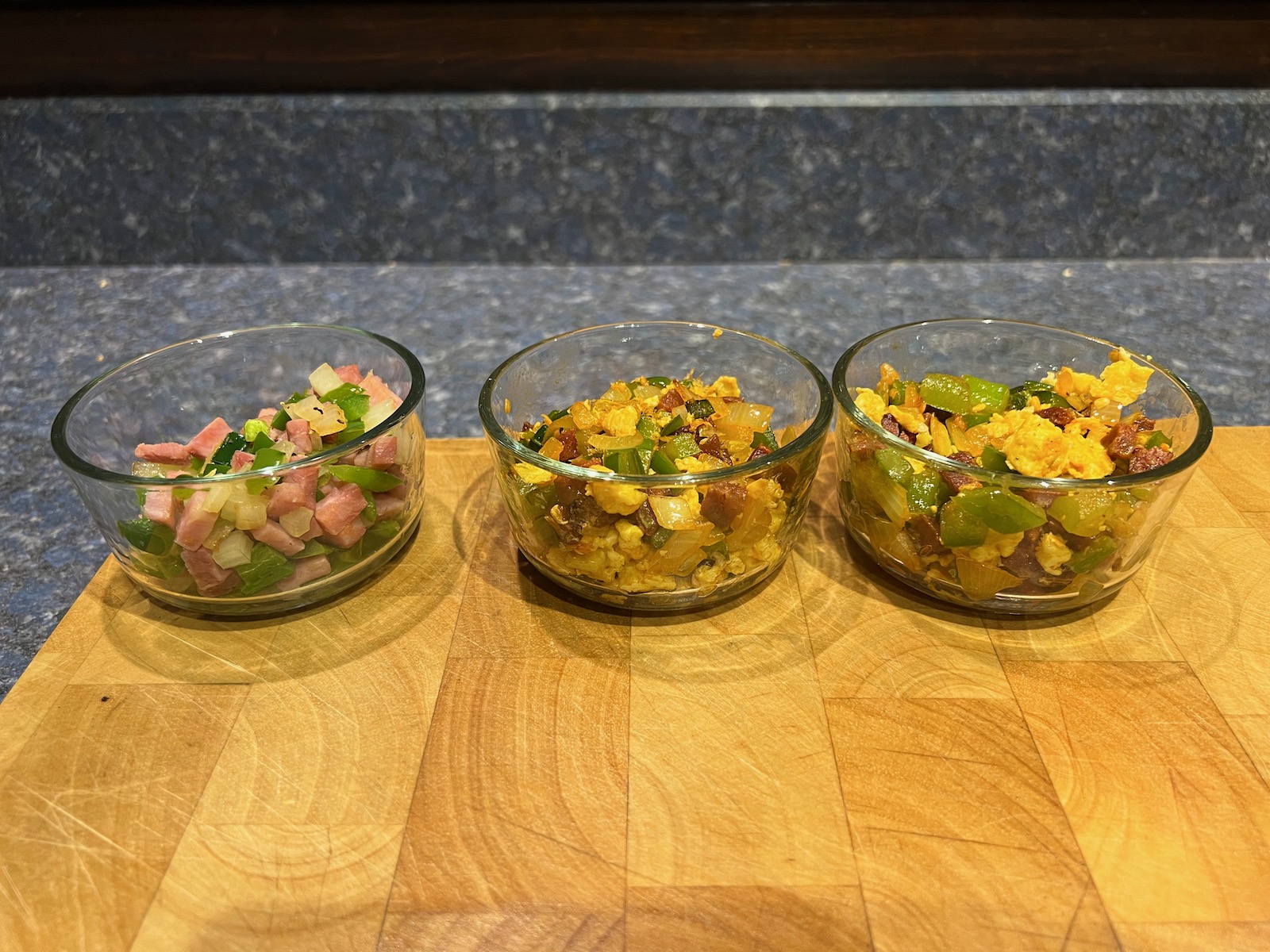 Snack: Greek yogurt and granola, 2.9 oz. Greek yogurt, 0.4 oz. granola snack, 137 cal.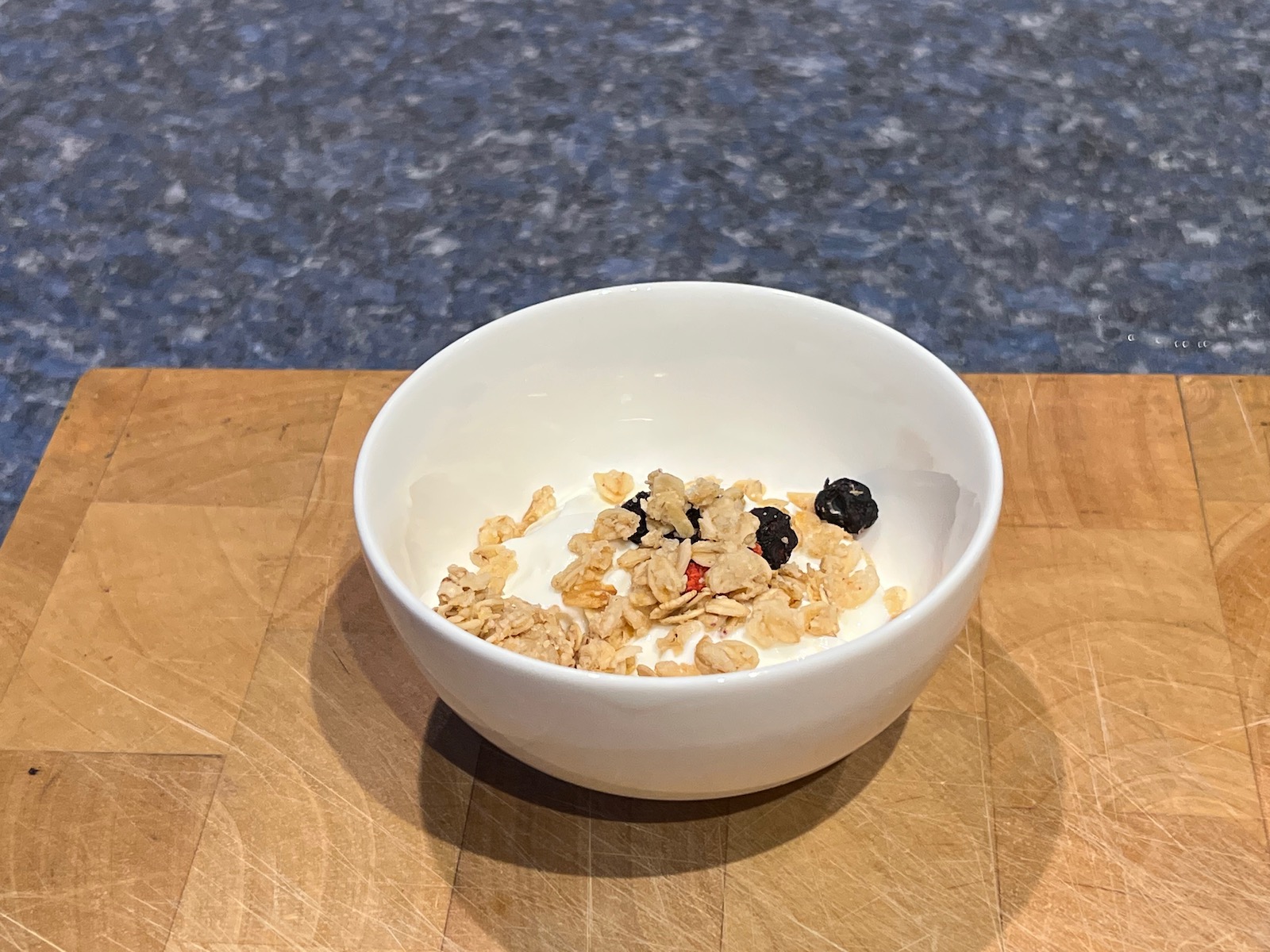 Snack: 1.0 oz. Sriracha chex mix. And, later, 0.8 oz. peanuts, 136 cal.
Lunch: Turkey club sandwich with Wavy Lays potato chips.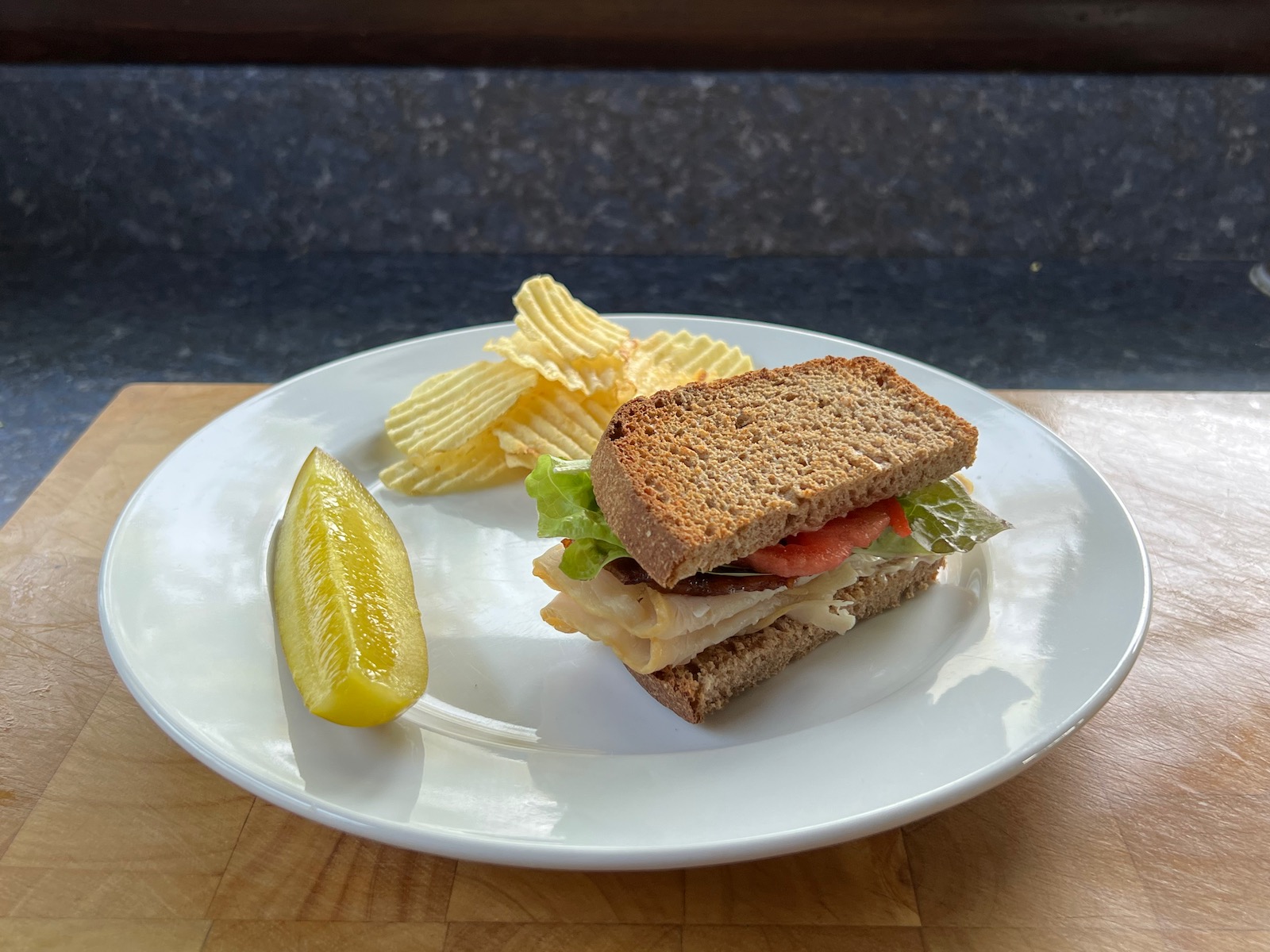 Snack: 1.0 oz. Spicy nacho Doritos and a half glass of Bota Box shiraz.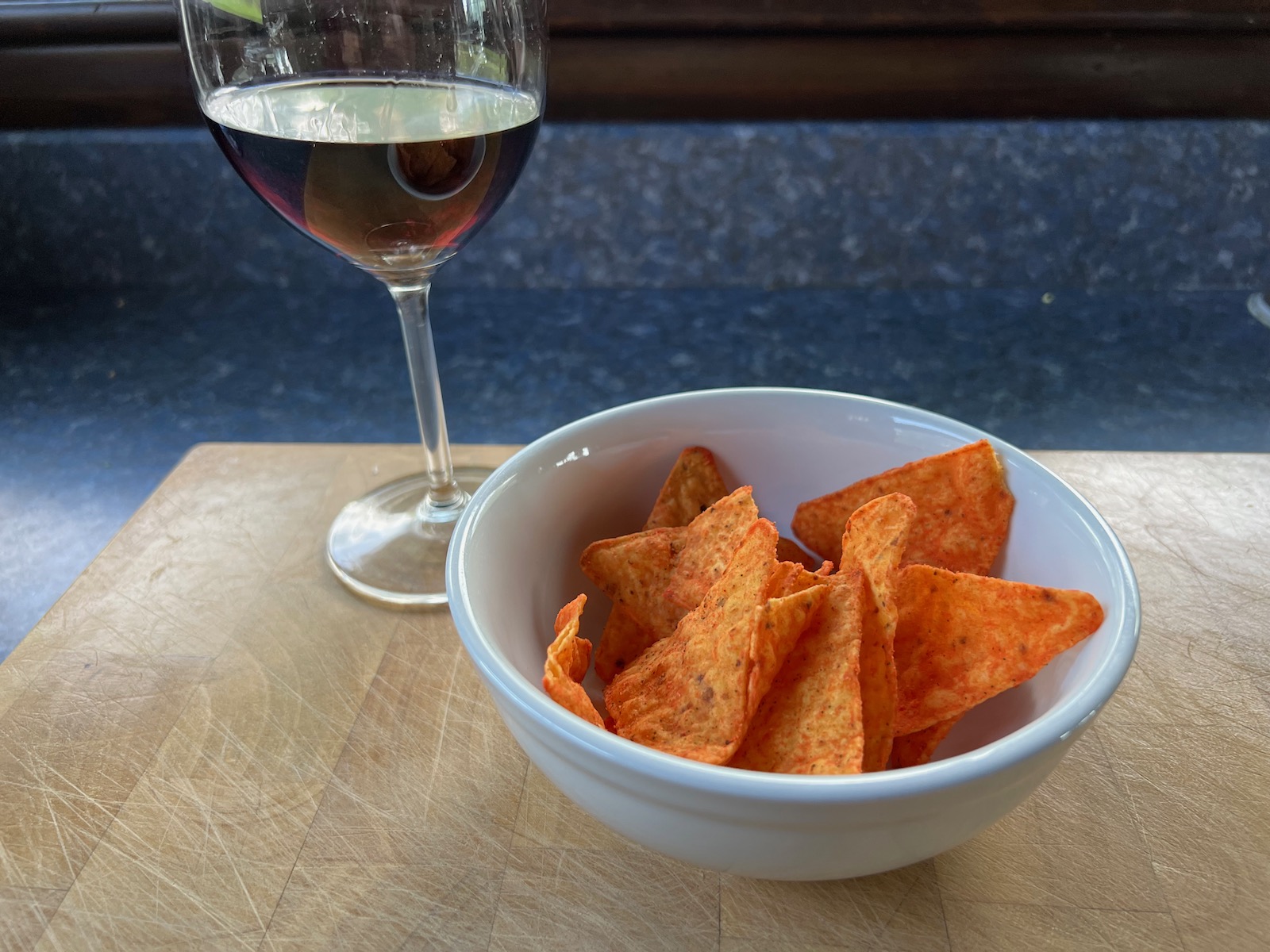 Snack: 1.0 oz. tortilla chips and queso and a half glass of Bota Box shiraz. Add some chopped pickled jalapeño to the Tostitos white queso (medium), from a jar, and it was a great enhancement.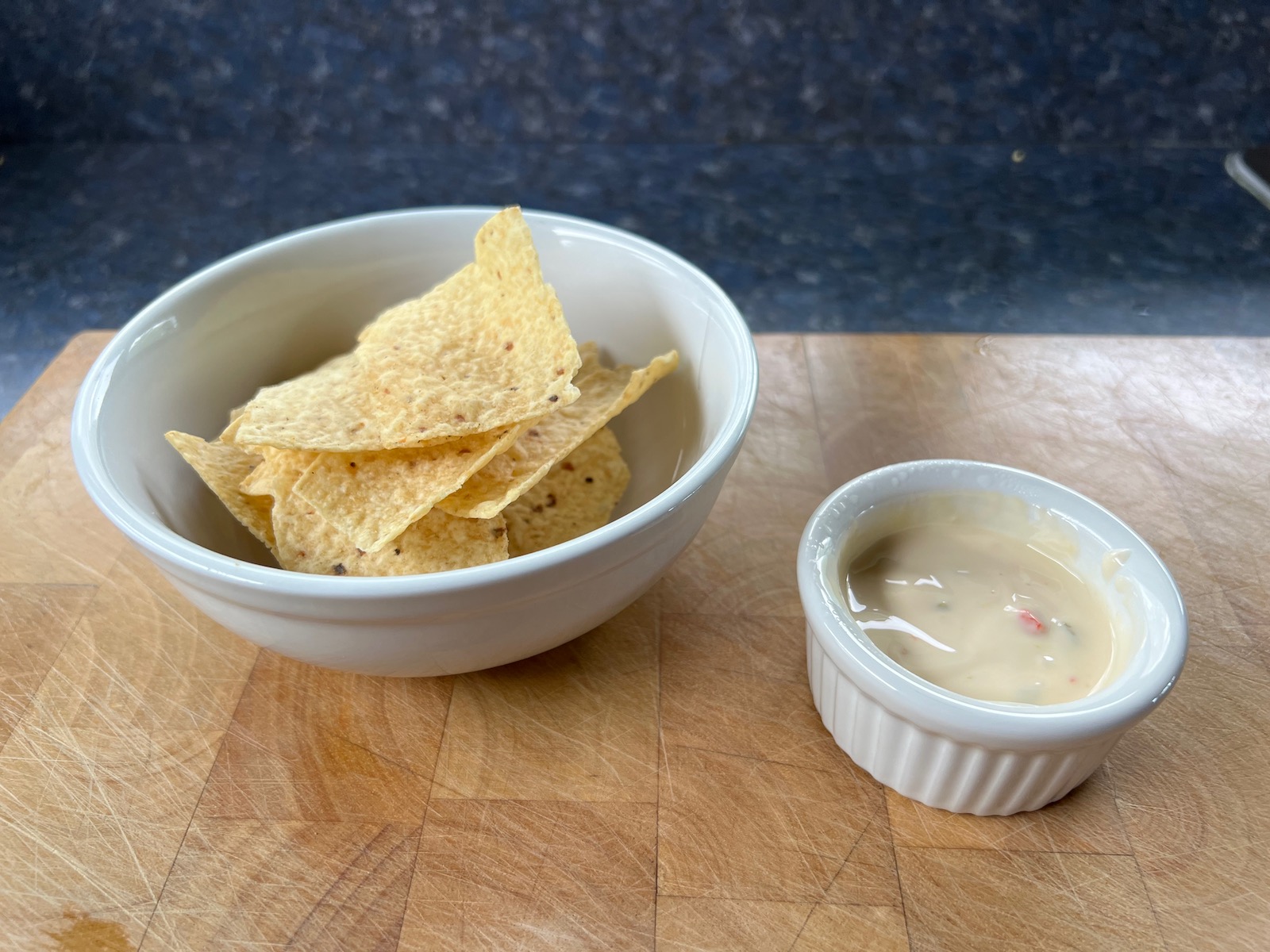 Dinner: Homemade cheese pizza. And a glass of Bota Box shiraz.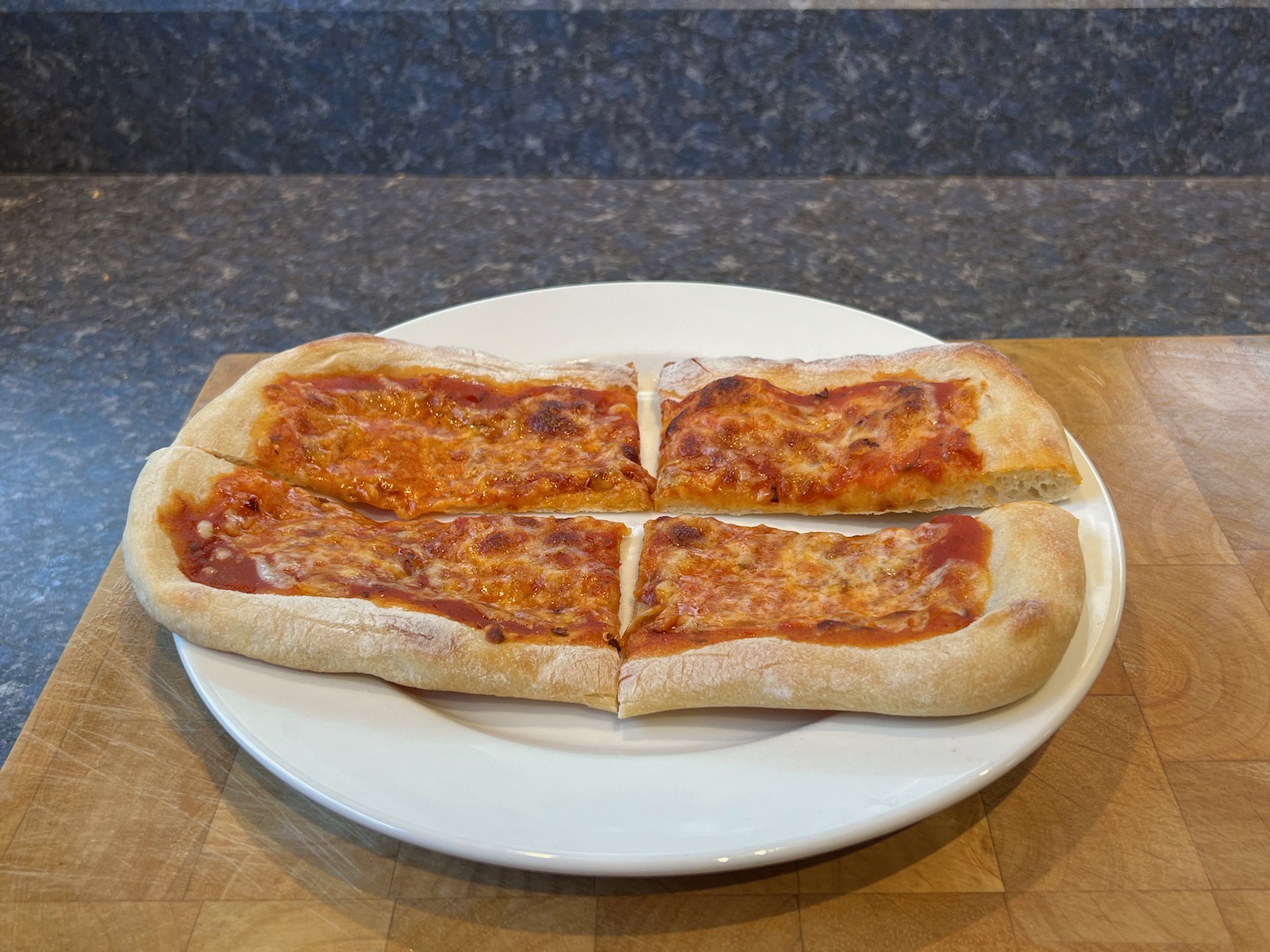 Weight at beginning of the day: 129.8 lbs.
Weight at the beginning of the next day: 130.4 lbs.
I replaced my scale on August 7, 2019. When comparing to dates before then, add 2.8 pounds to the old value to match the current scale.