What I ate: September 27, 2012
Breakfast: Sausage, egg and cheese biscuit . With homemade sausage and a homemade buttermilk biscuit. Apparently I used too small of a diameter cutter when I made the biscuits…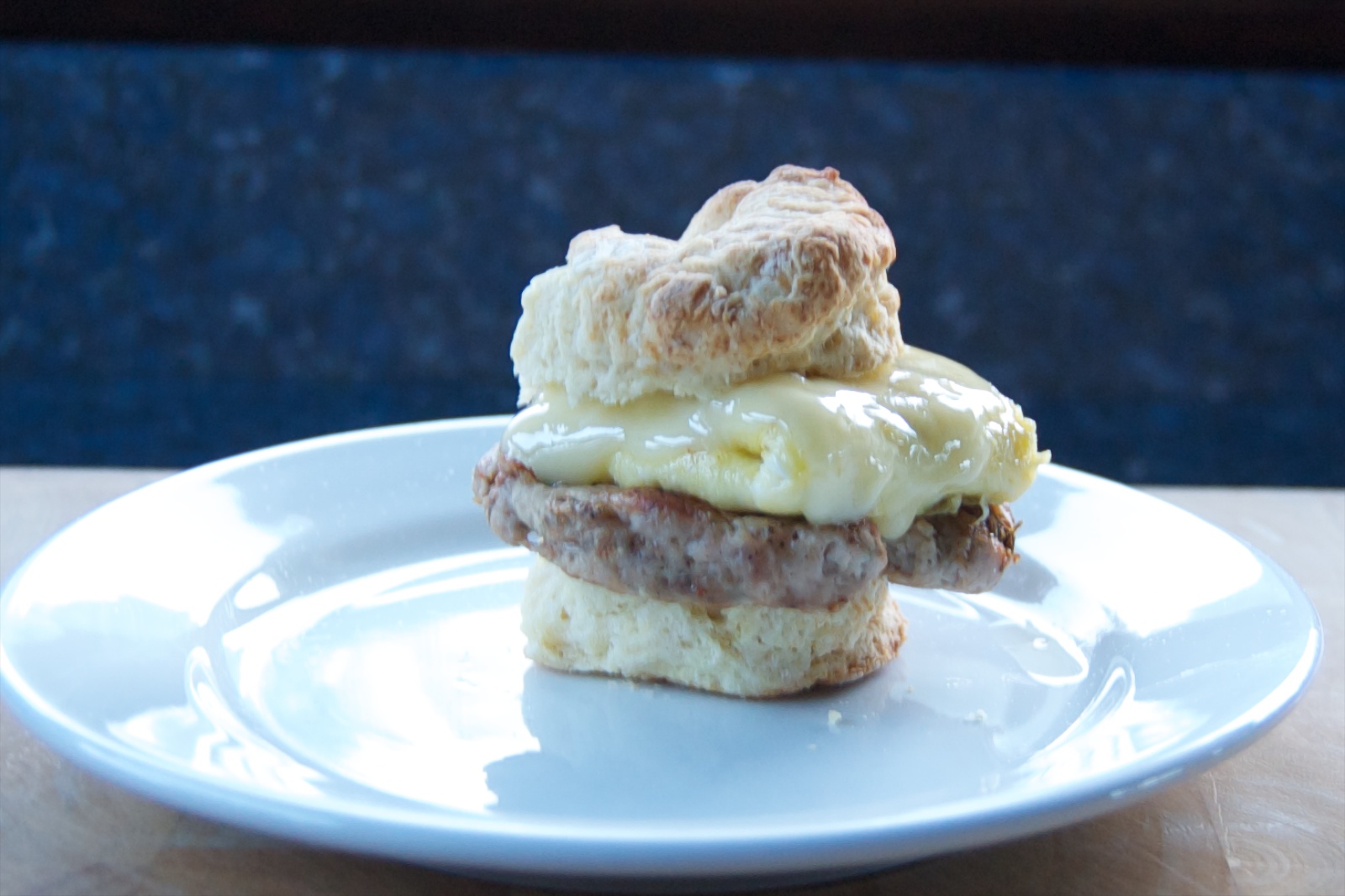 Snack: 1.0 oz. Sriracha chex mix .
Busy day today! Three loads of laundry, a trip of the grocery store, liquor store and Home Depot and now it's time to cook.
I broke down a natural (no antibiotic, no hormone, vegetable feed) 4.7 pound chicken into its corresponding parts, vacuum sealed and froze them.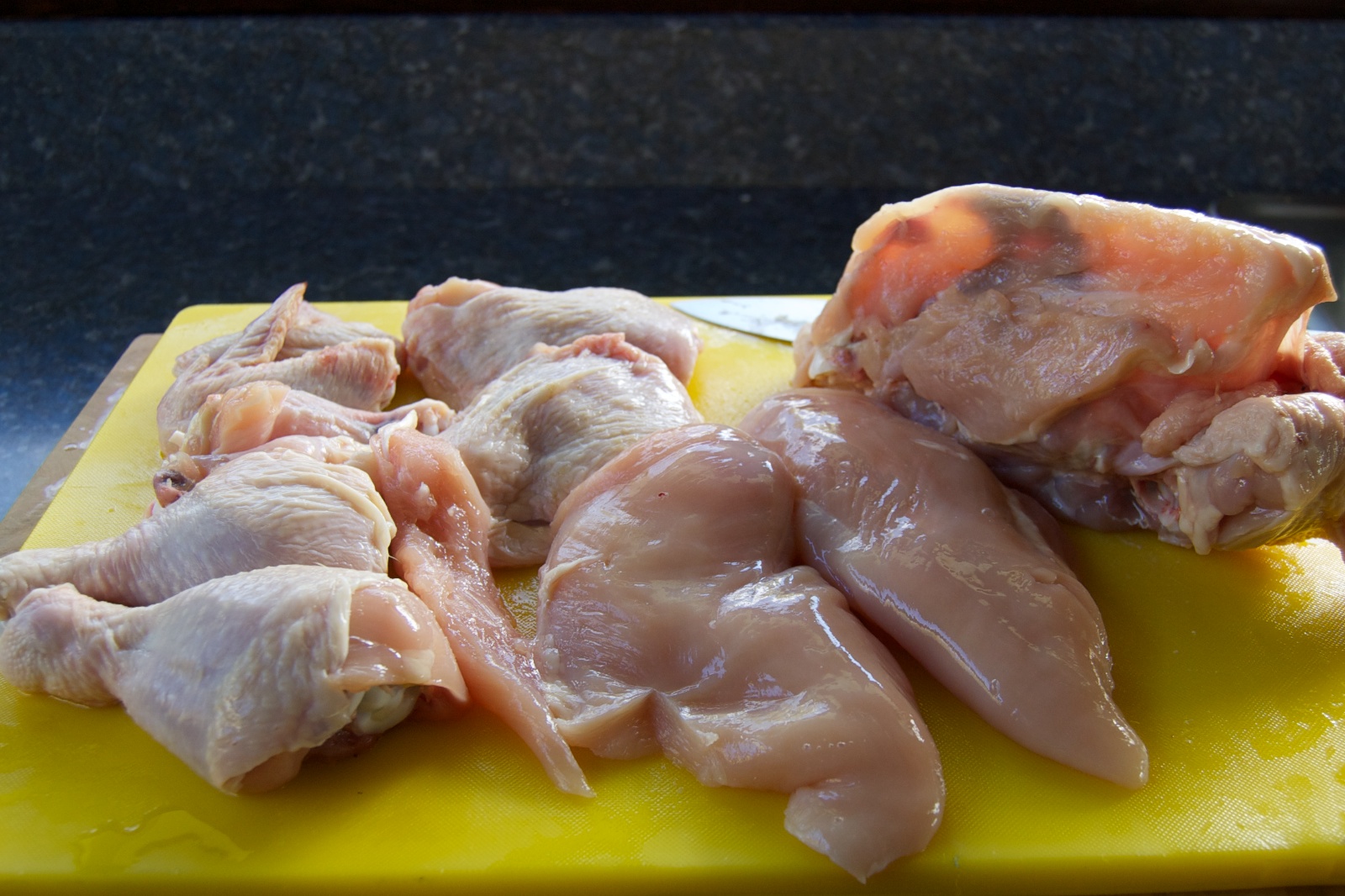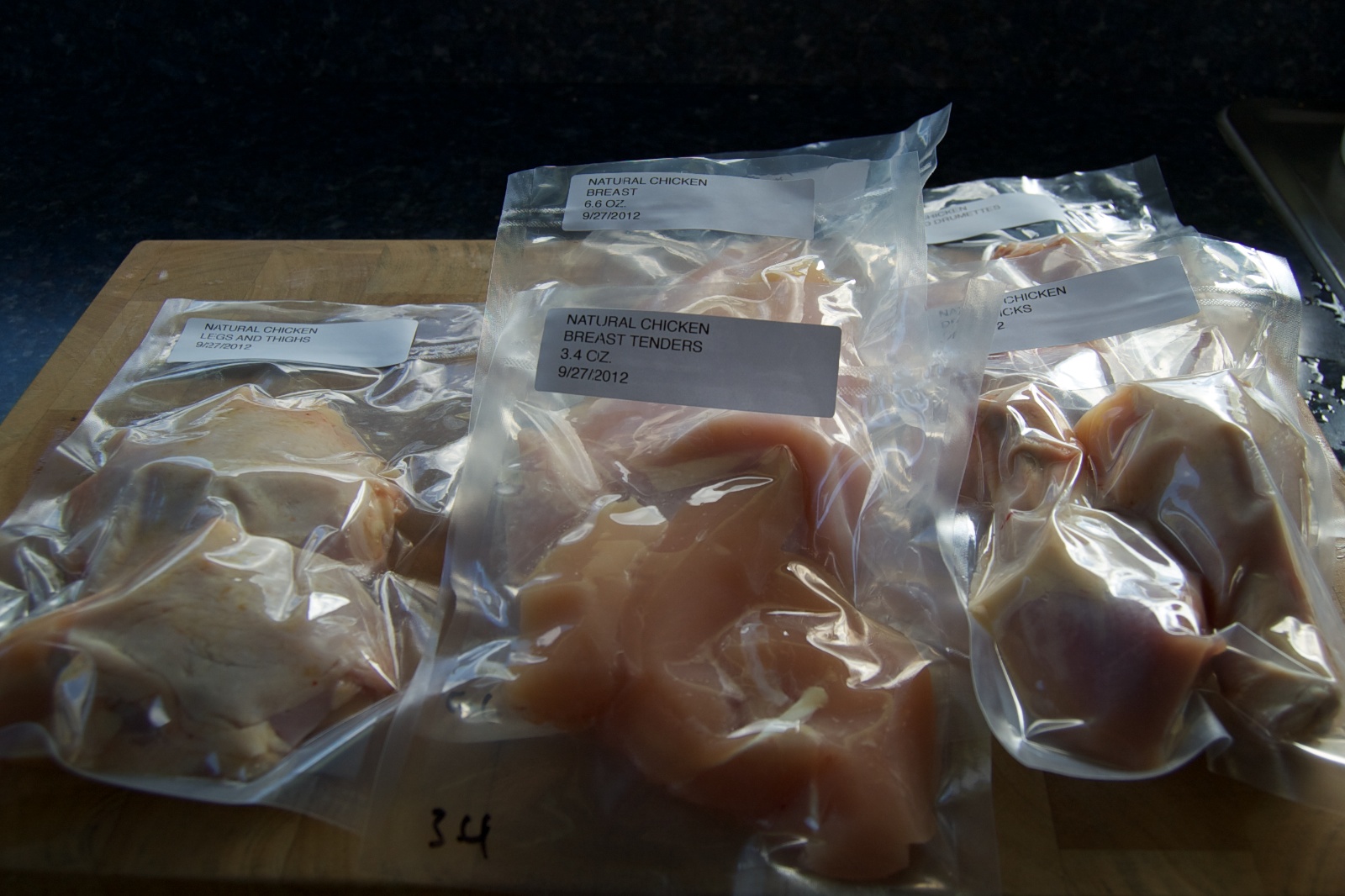 A second chicken I roasted .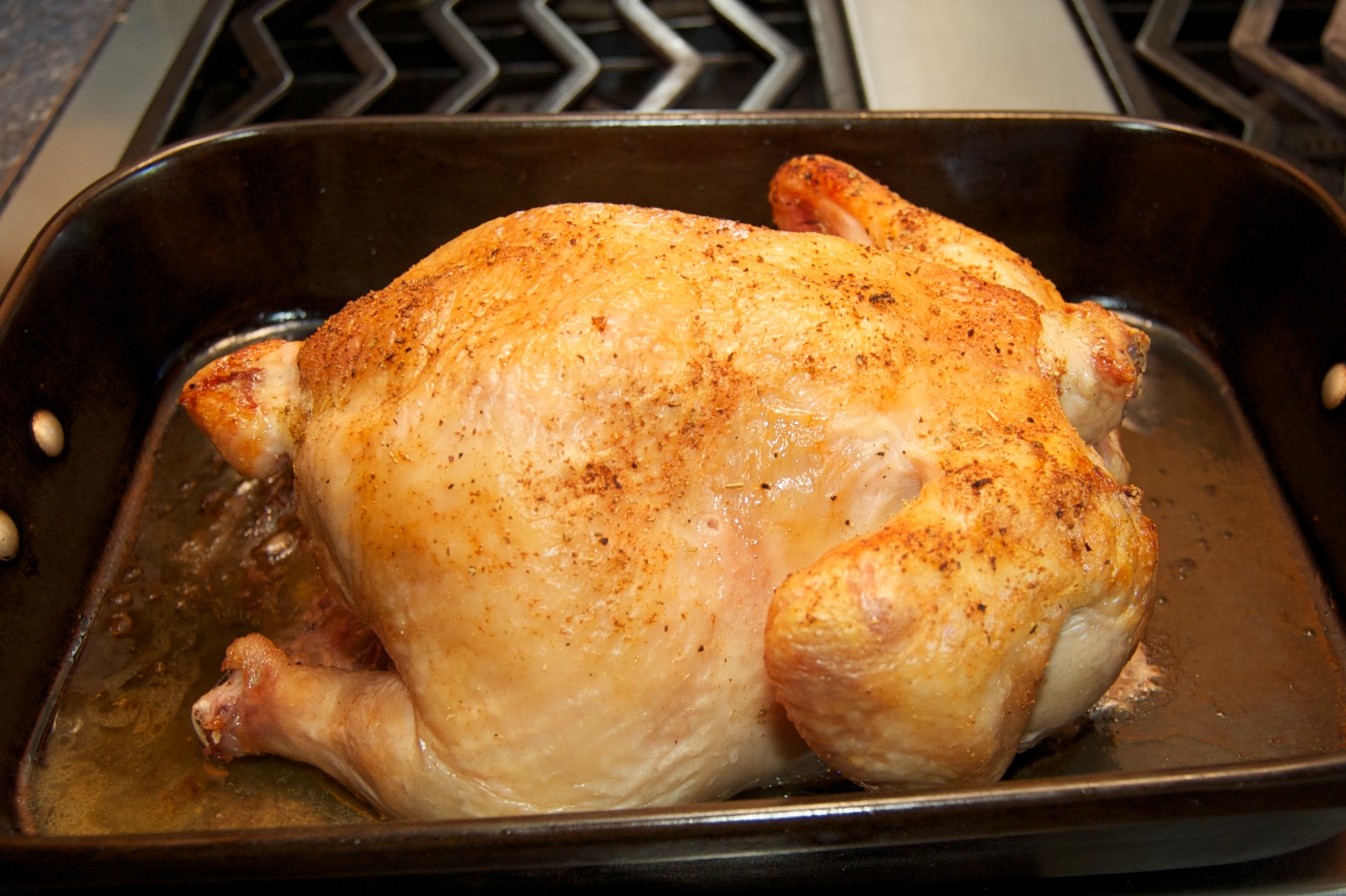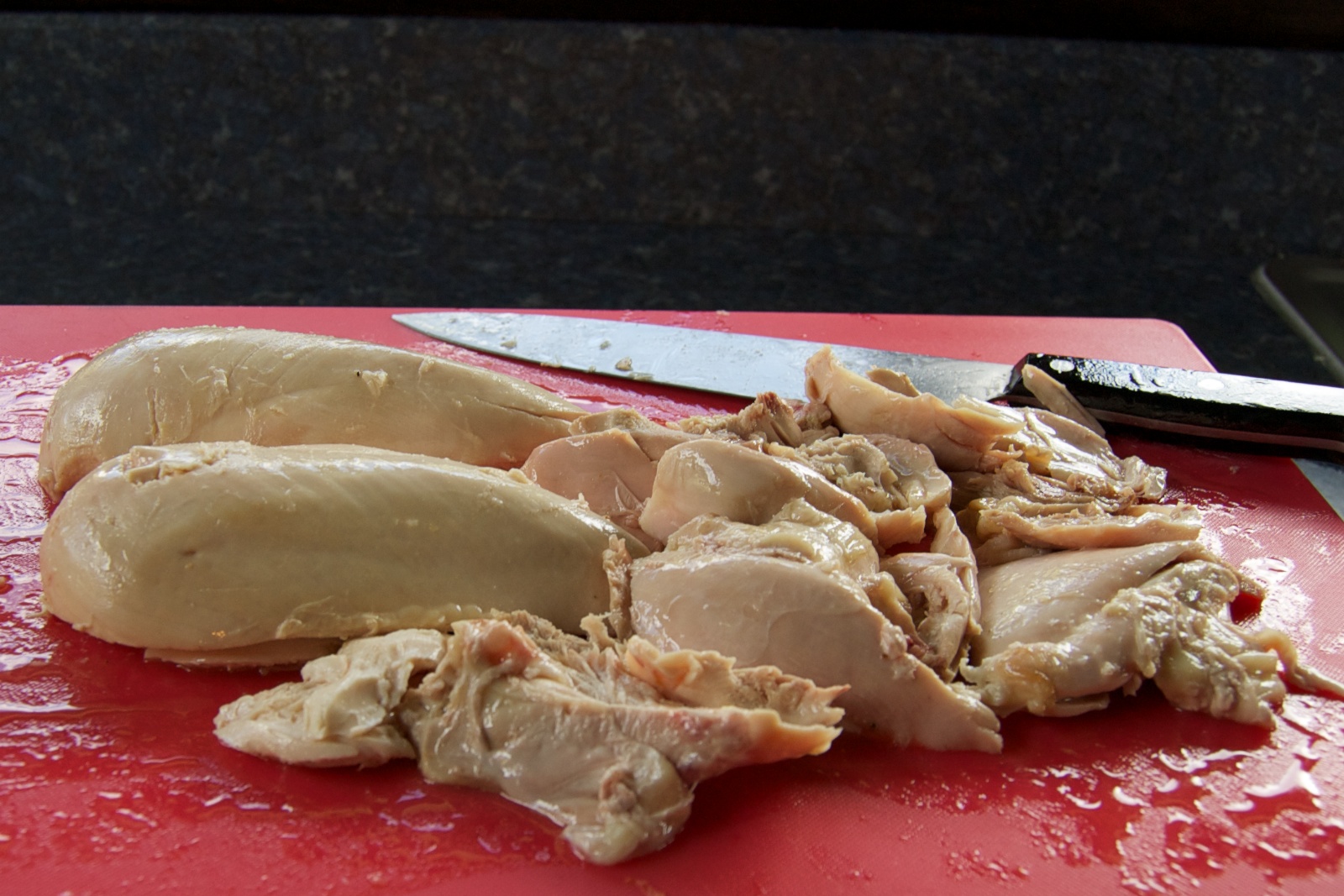 That chicken made:
2x 5.0 oz. sliced roasted chicken for dinner 1x 3.1 oz. sliced roasted chicken for stir-fry, sandwich, chicken salad, etc. 4x 15 oz. chicken soup with 3.0 oz. chicken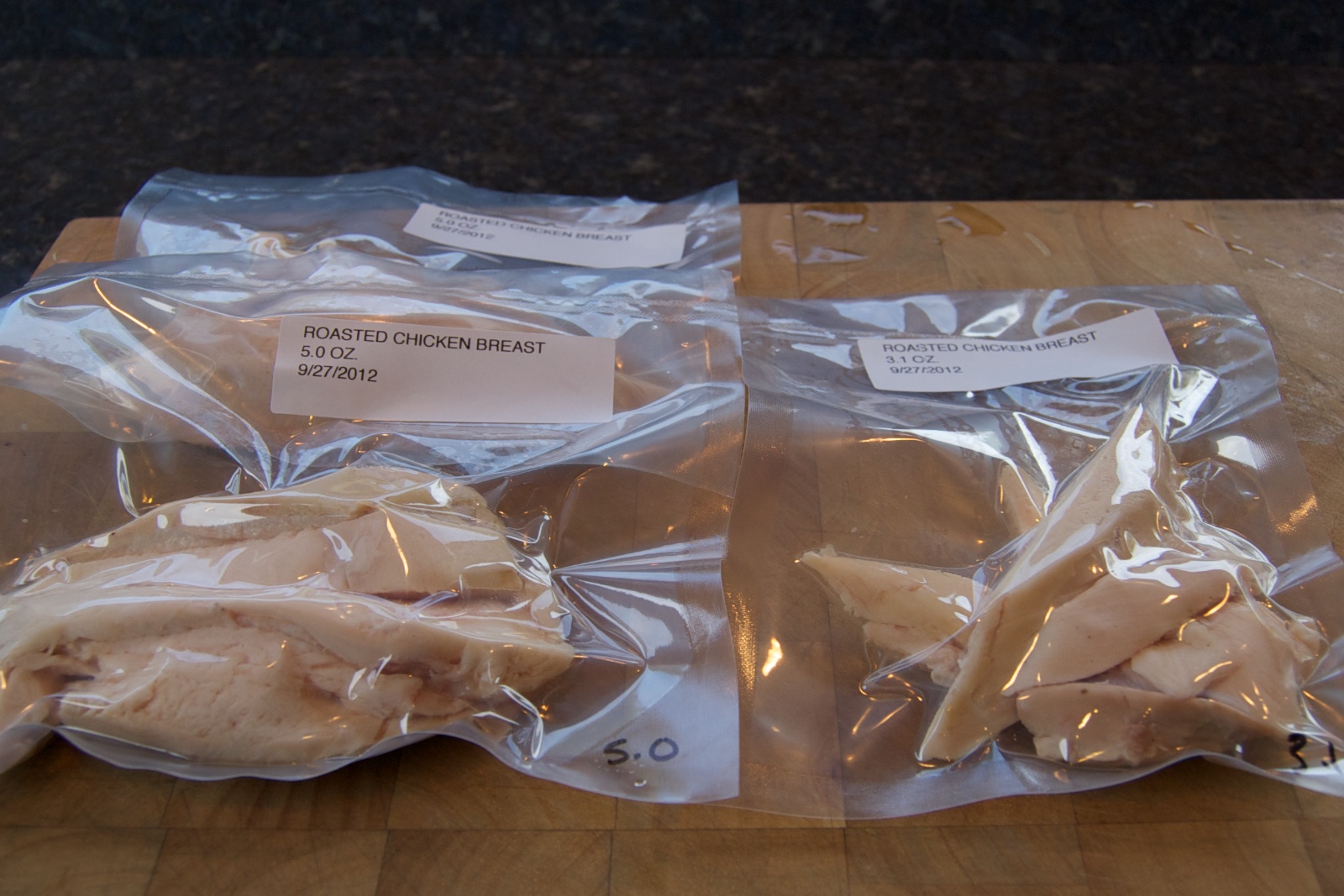 The two carcasses, random extra bits and so forth made a double batch of chicken stock . Just celery, carrots and onions and 96 oz. of water, simmered for 3 hours.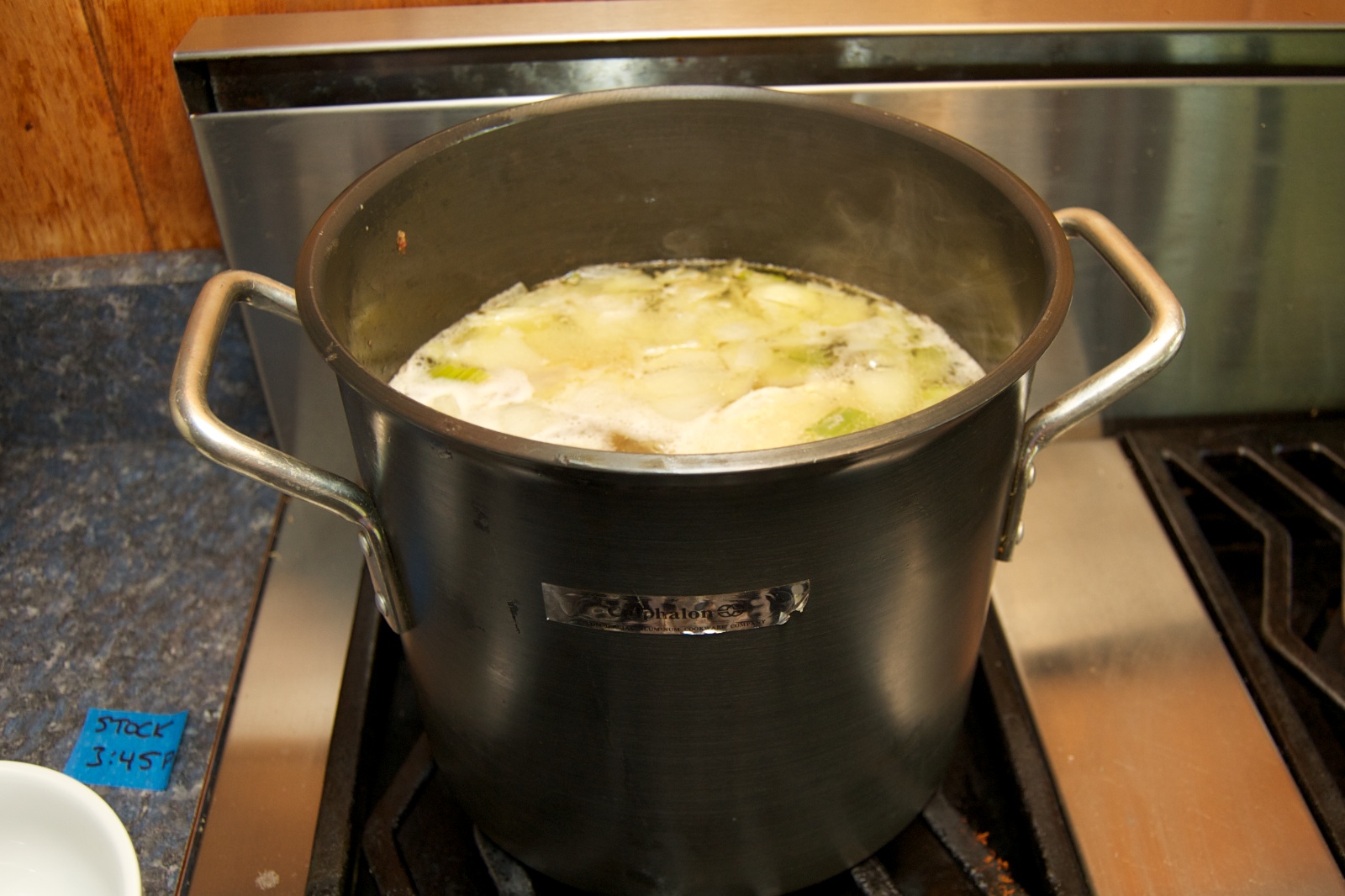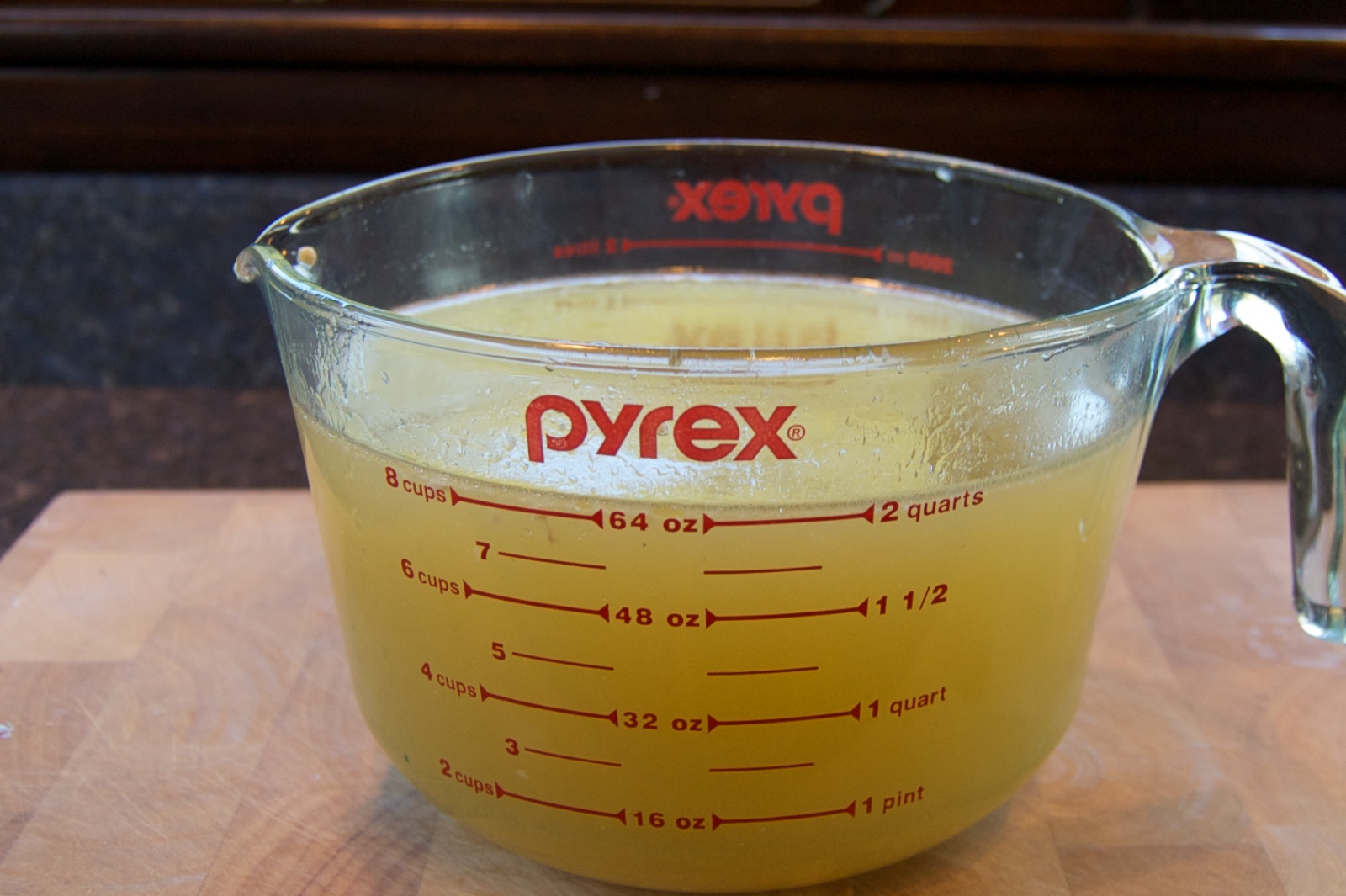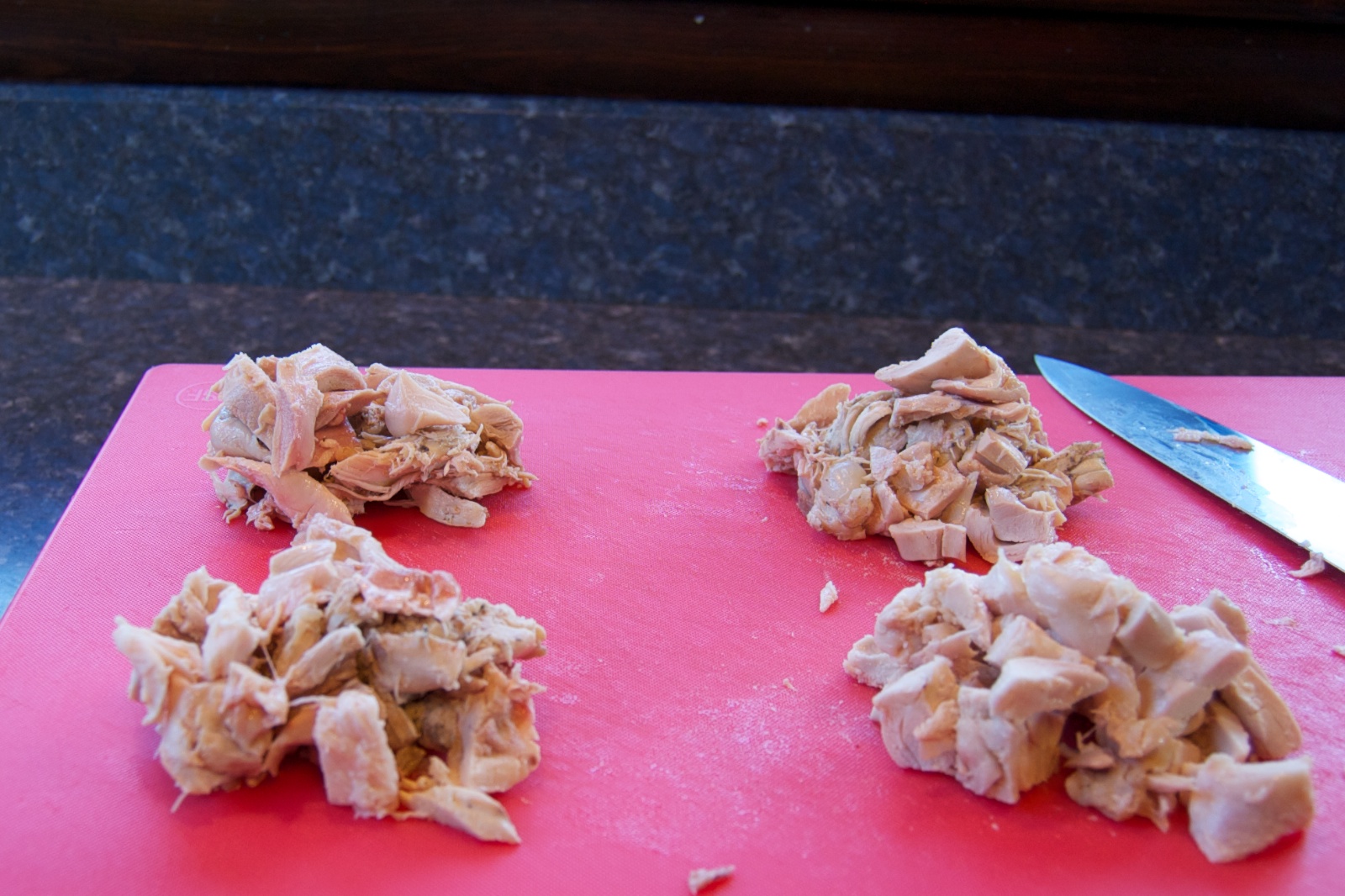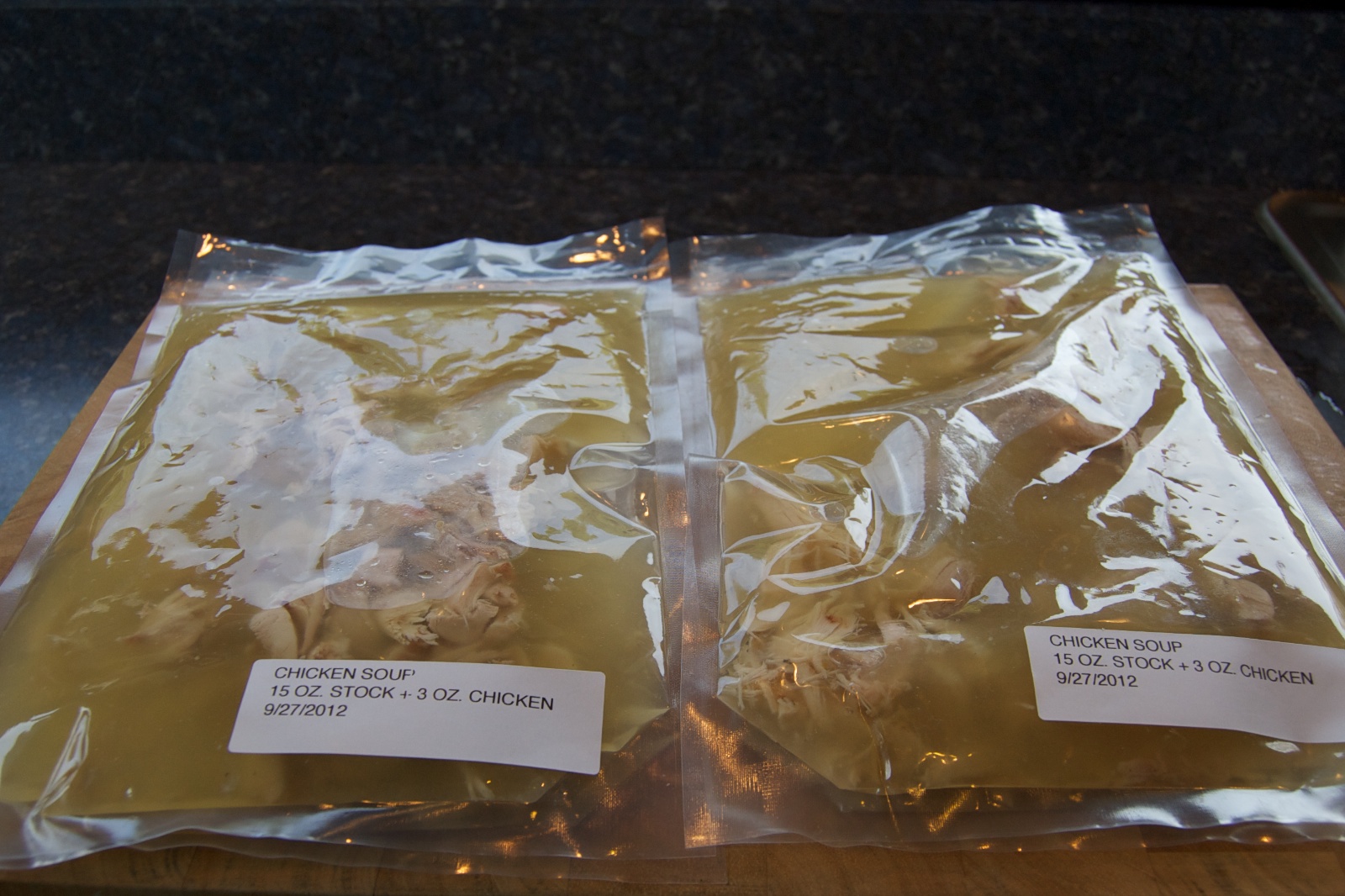 Lunch: Swiss chard with pancetta . With rice.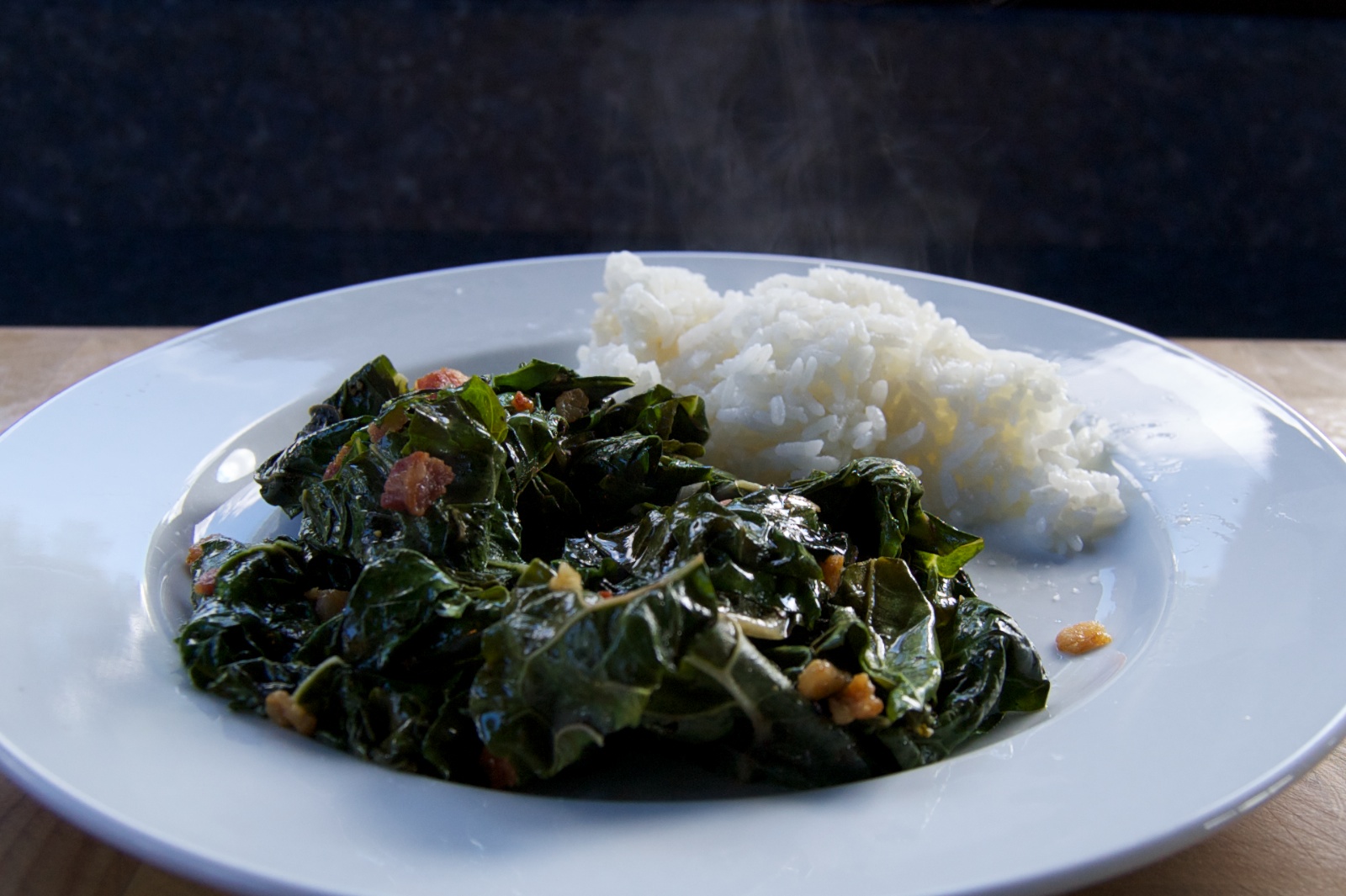 Made a batch of homemade tomato pasta sauce . I wasn't thinking and accidentally used diced tomatoes instead of crushed tomatoes, so this batch is extra chunky style! Here it is chilling in the sink.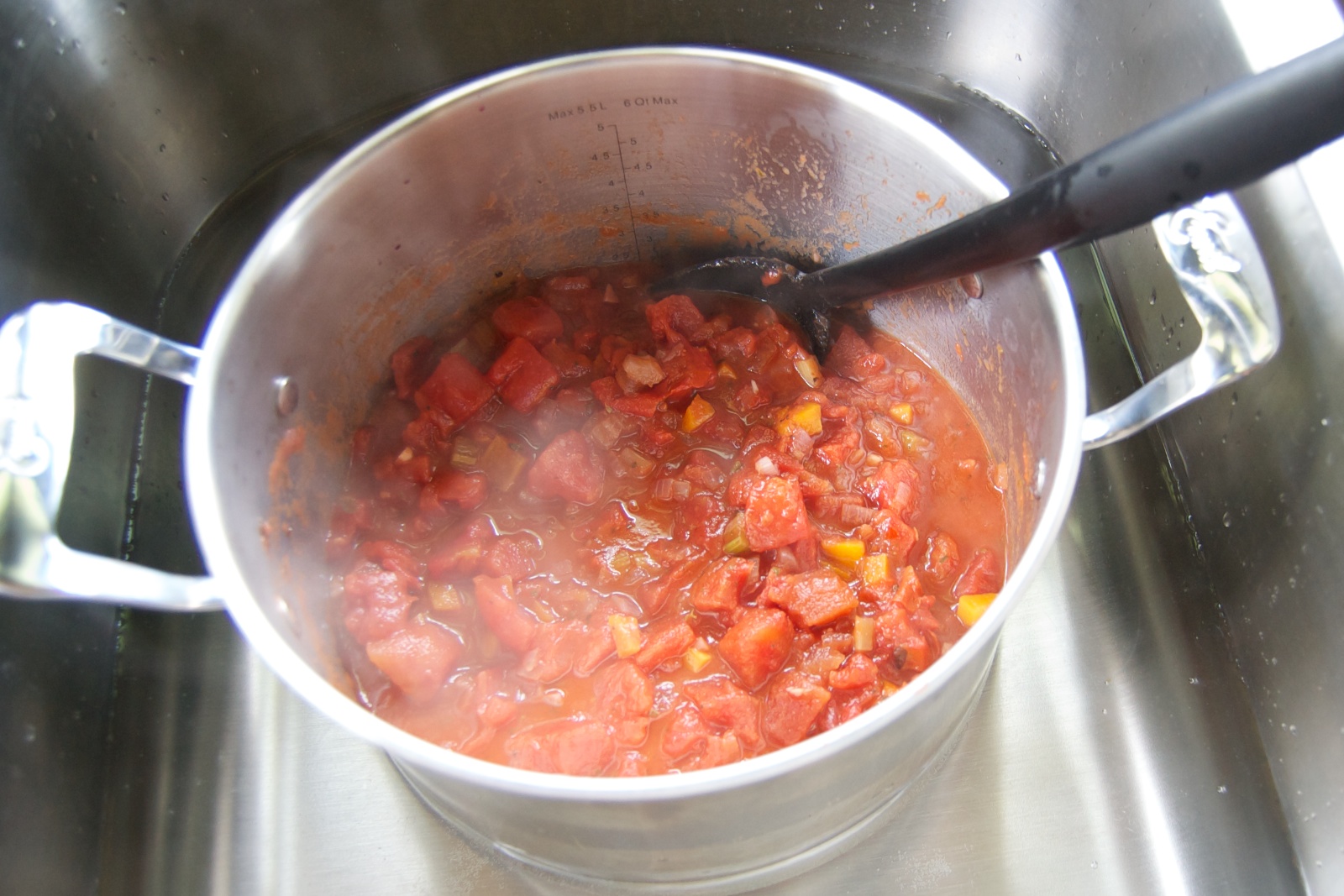 Among the things this 1.5x batch of sauce made were 6x 6.0 oz. packages of tomato pasta sauce.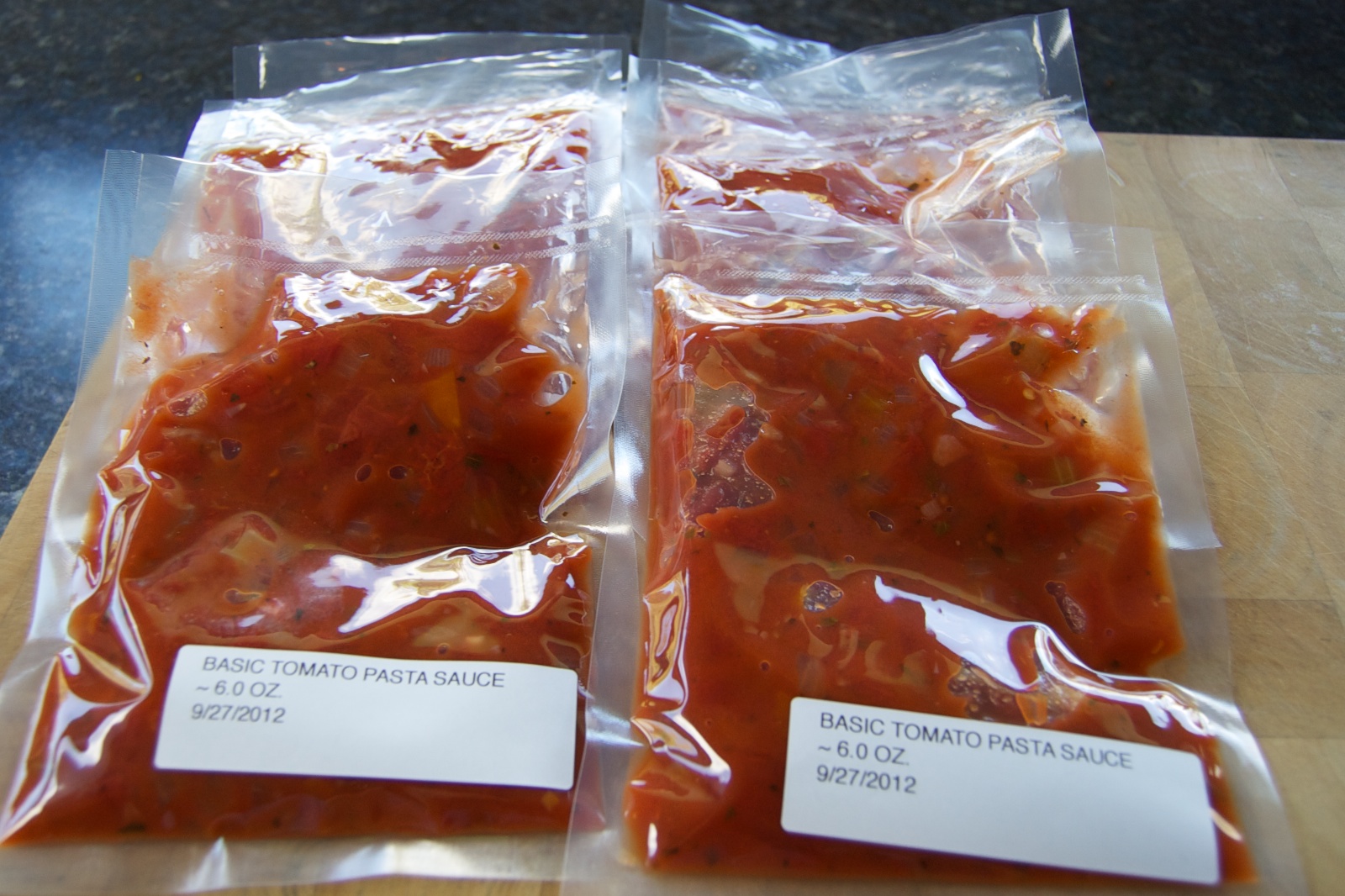 Normally I make my own ground beef from grinding steak, but I had a number of recipes that needed ground beef so I just bought a 3.4 pound package of 90/10 ground beef at the supermarket today.
On the left is 1 pound of ground beef for meat pasta sauce. On the right is 1 pound of ground beef for taco-seasoned beef (before adding the taco seasoning).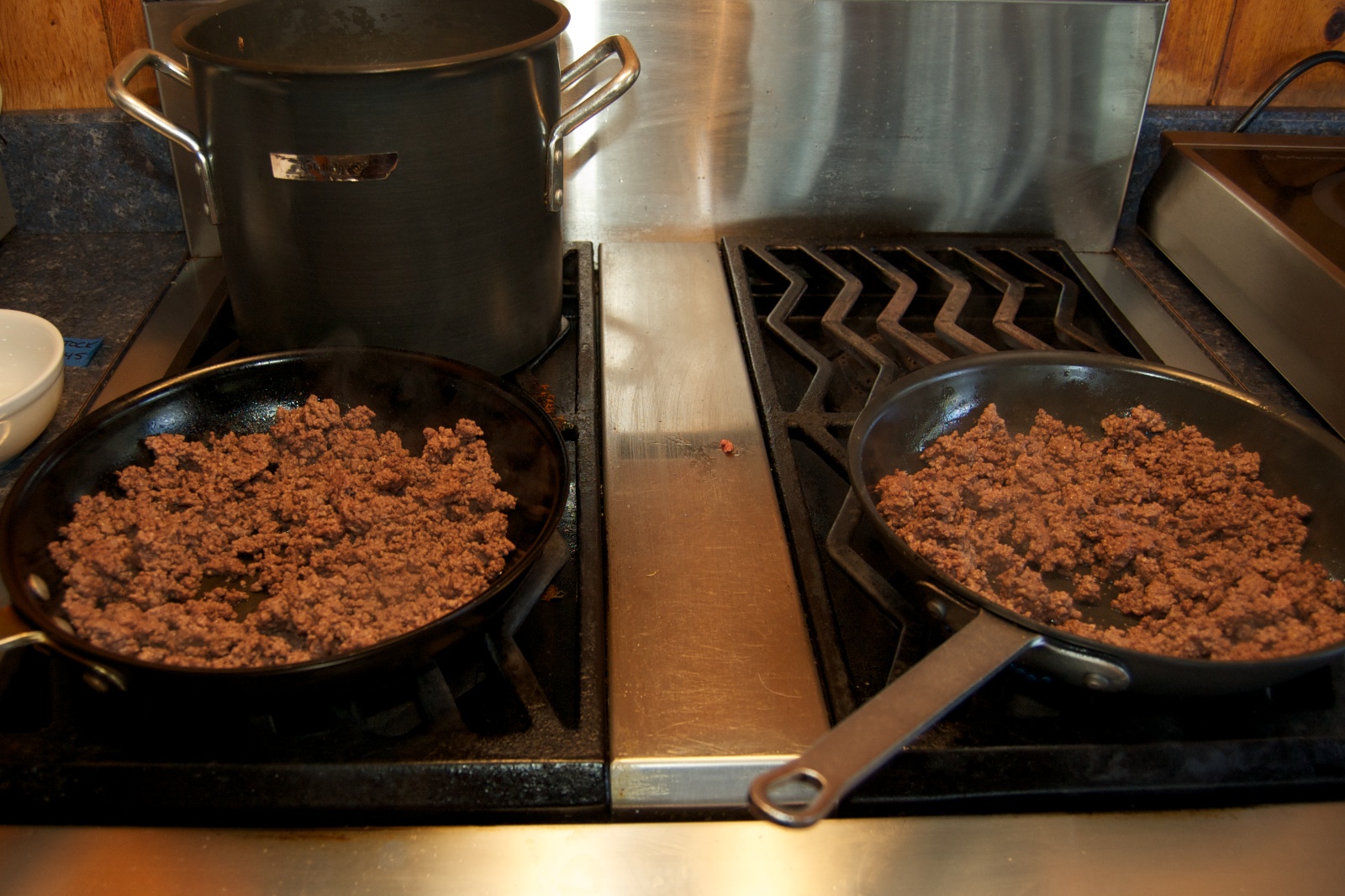 3 servings of meat sauce with 3.0 oz ground beef and 7.0 oz. homemade tomato sauce.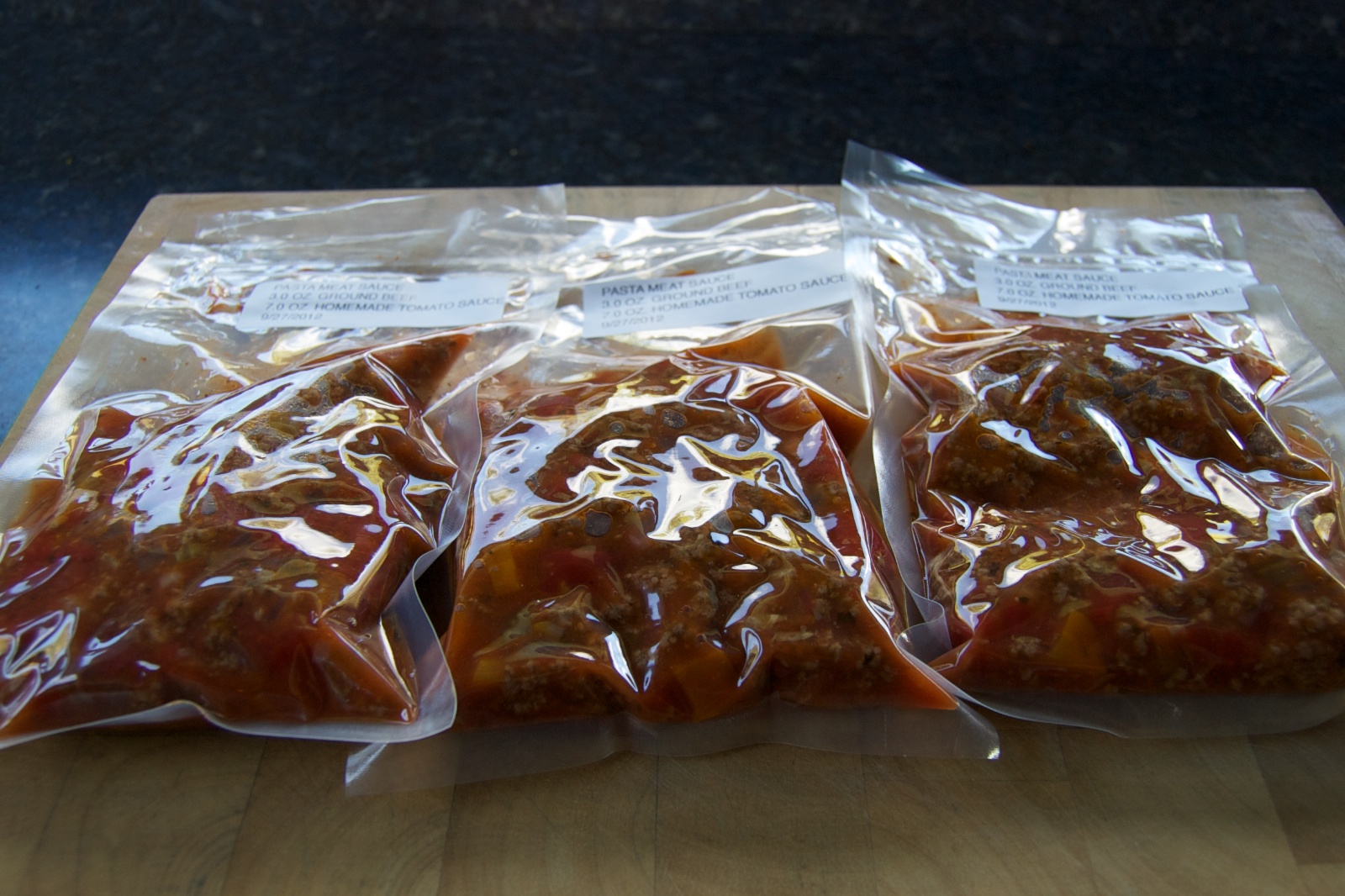 4x servings of taco-seasoned ground beef (3x 3.0 oz. and 1x 4.5 oz.)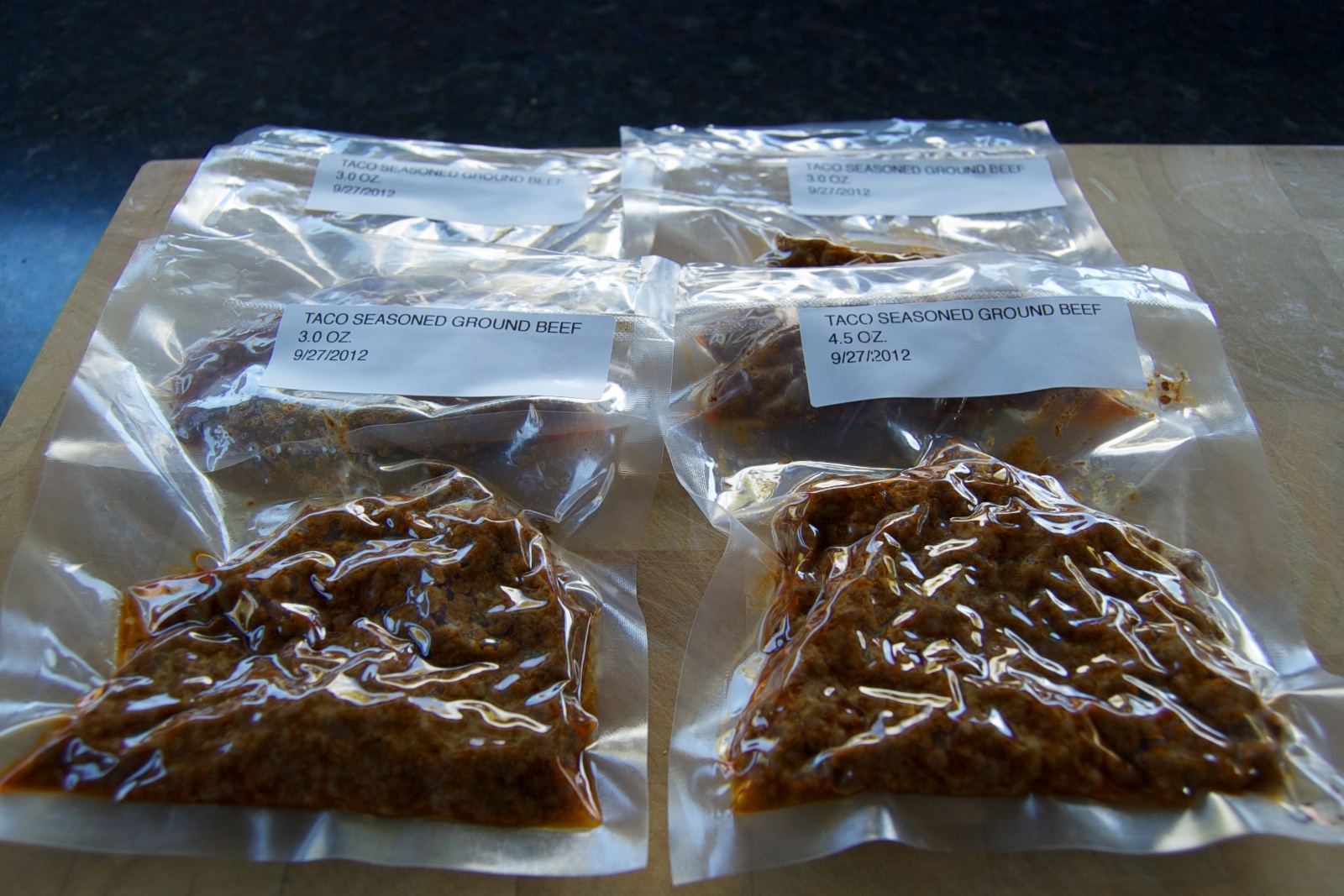 2x 6.0 oz. servings of Japanese-style crushed hamburger .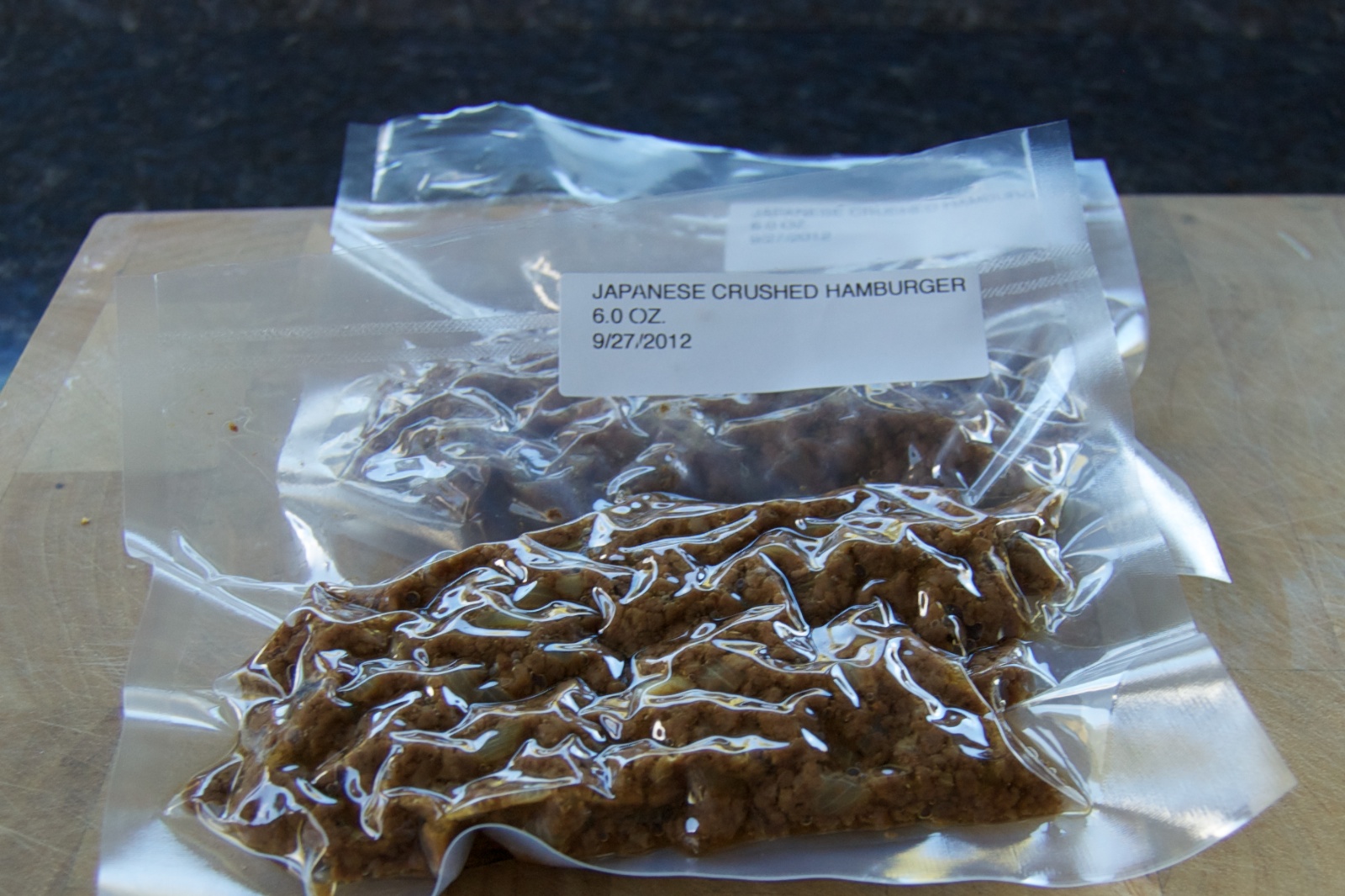 8.0 oz. raw ground beef, vacuum sealed and ready for a future recipe when I need ground beef.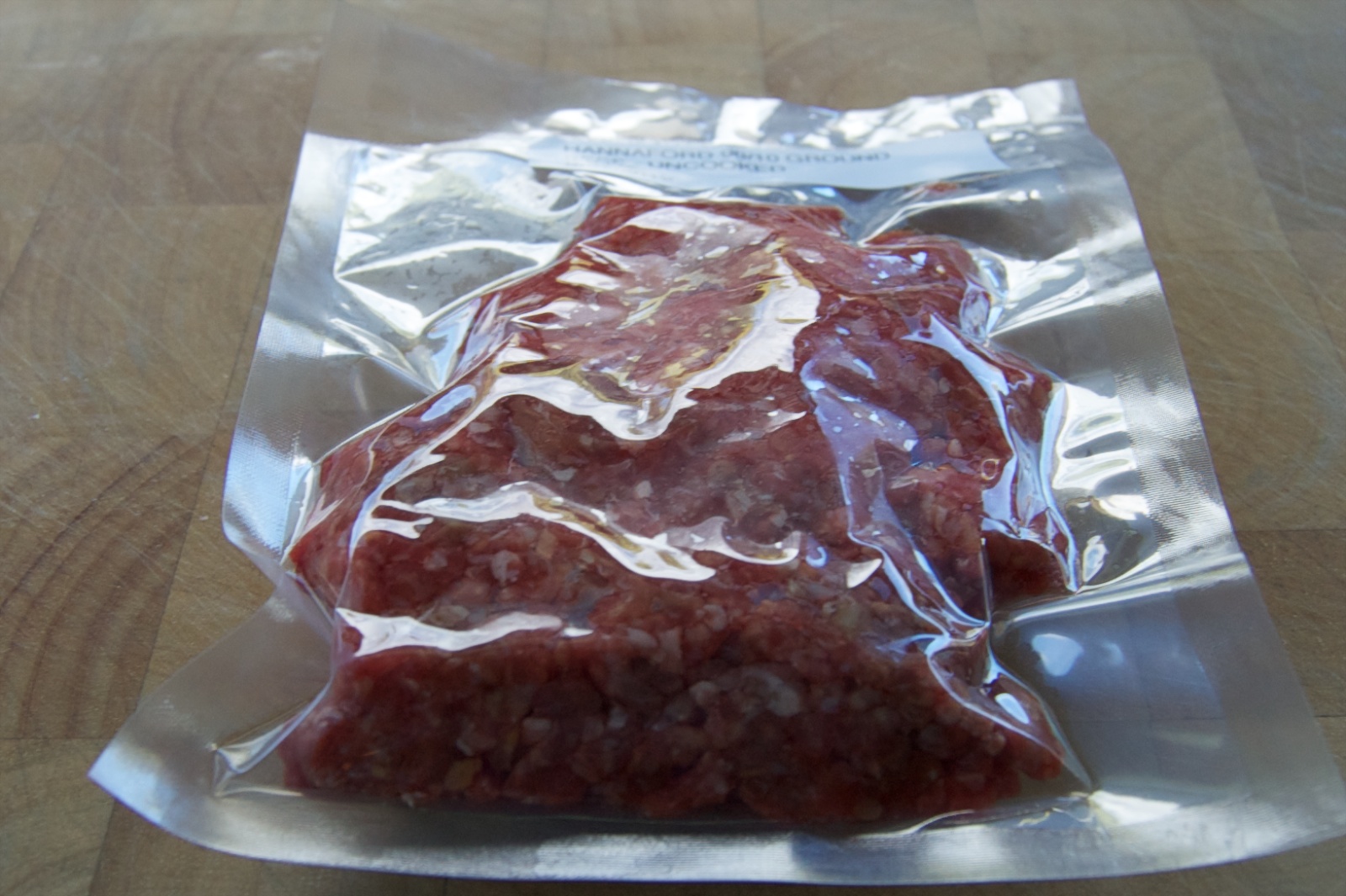 I made a small roasted squash lasagna .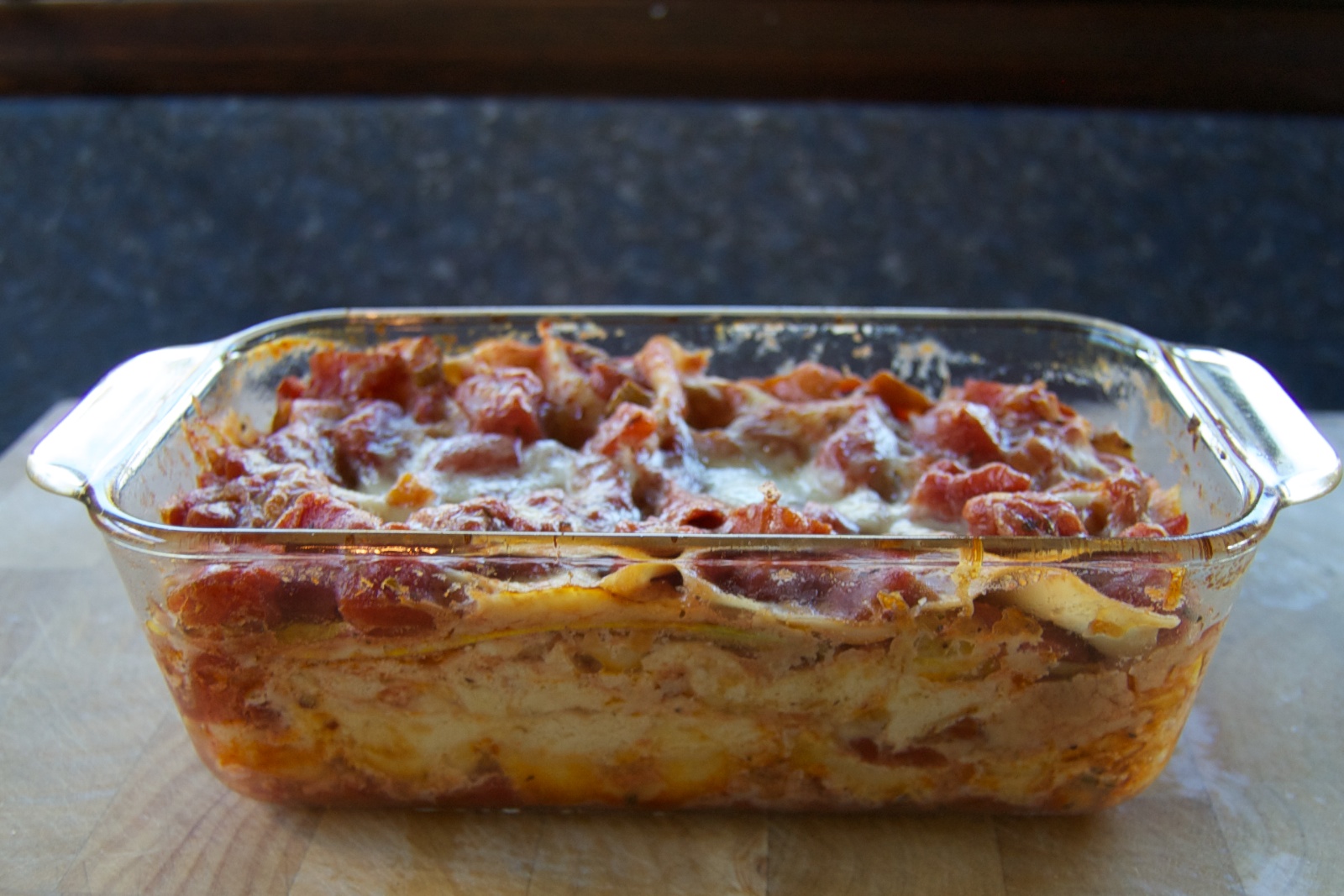 3 servings vacuum sealed and ready for freezing.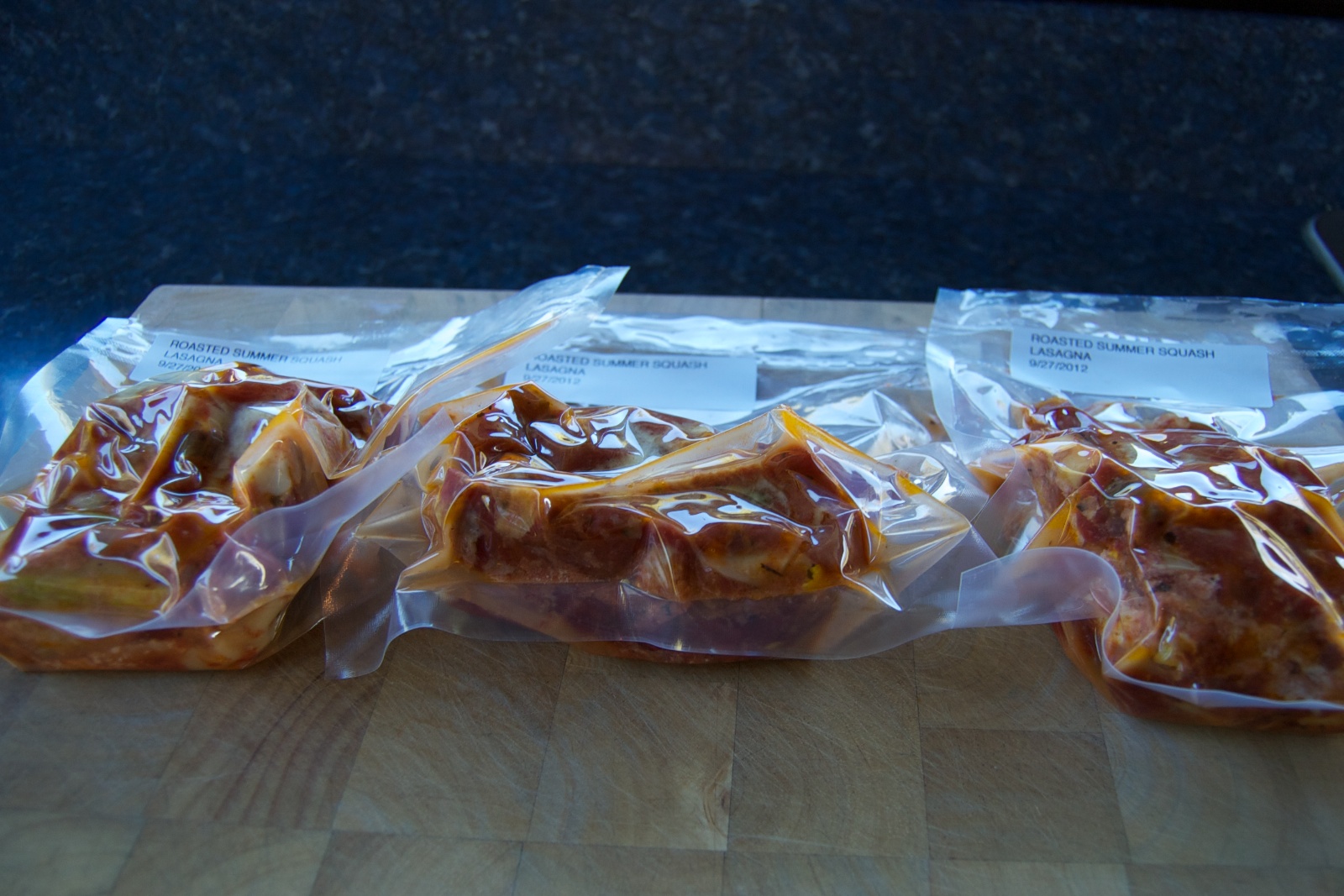 Snack: 1.0 oz. potato chips and French onion dip. It looked the same as yesterday.
Dinner: Japanese-style beef curry with rice . It was previously frozen; despite spending 7 hours cooking I neglected to make something for dinner. Oops.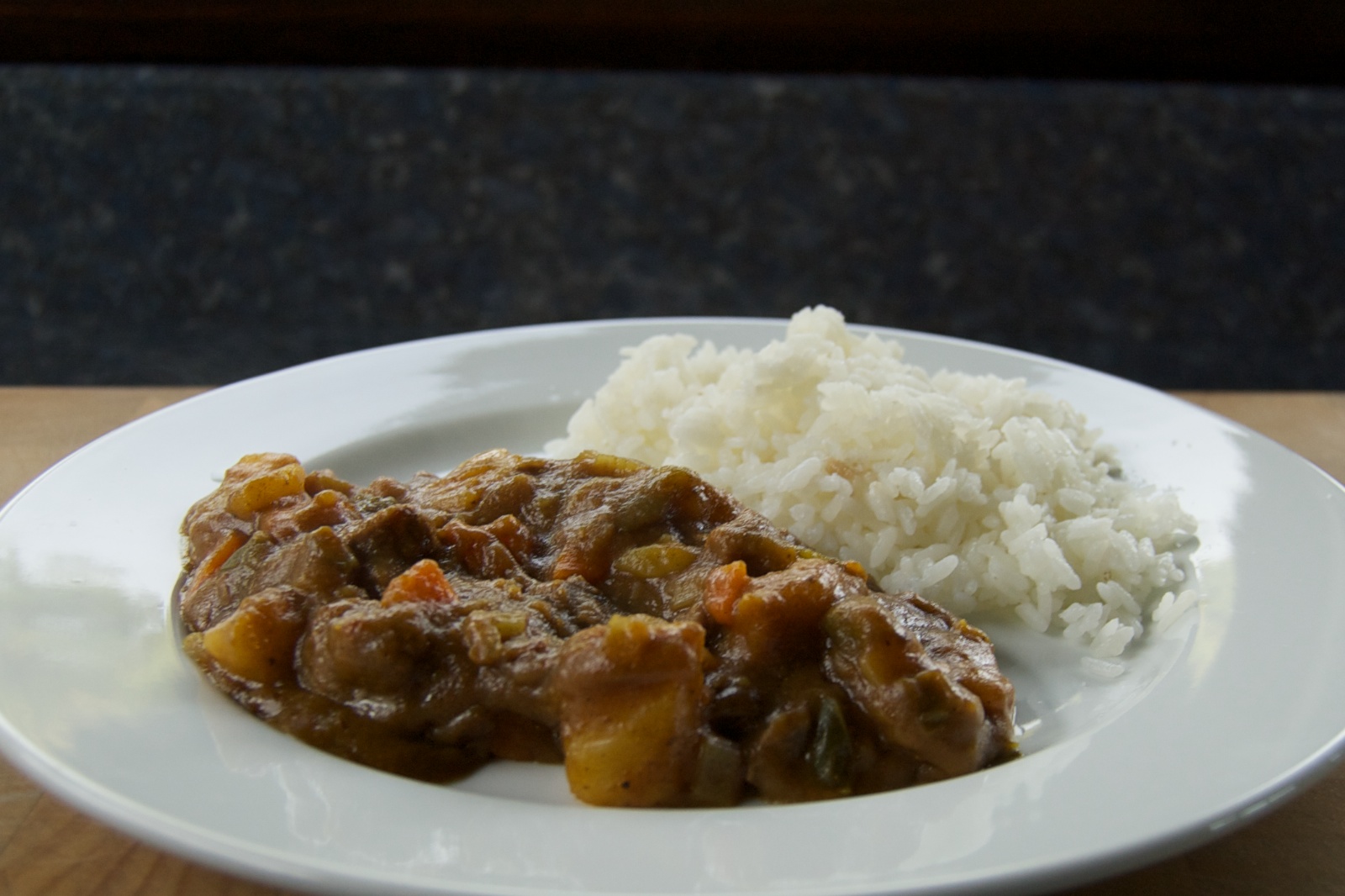 And 1 glass of 90+ malbec. I used the other glass making the pasta sauce.
Weight at beginning of the day: 120.0 lbs. Weight at the beginning of the next day: 120.4 lbs.